How 'Design Thinking' can drive business growth, economic success, and social impact
With the recently announced Dubai Economic Agenda D33, industry is set to bring in Dh100 billion into the economy annually, and pundits say digital transformation will be very much at the forefront and drive this forward.
"The ultimate success of any product is to achieve business goals, which is impossible without user engagement achieved through purposeful and strategic product design," says Amol Kadam, CEO & Co-Founder of Red Blue Blur Ideas (RBBi).
For the latest headlines, follow our Google News channel online or via the app.

"Stellar user experience forms the core of this income — no matter how advanced the technology that powers a business is or how many creative ideas one has, everything must be delivered to users in a usable and intuitive format, simplifying their lives."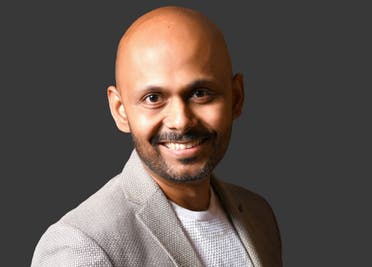 This essentially becomes an organization's 'visual language' that drives the brand's reputation and could lead to high-conversion rates.
In 2011, Kadam co-founded RBBi – the region's first User Experience (UX), User Interface (UI) & digital performance marketing agency based in Dubai. A professional with a degree in design and postgraduate studies in HCI (human-computer interaction), he brings a unique combination of art and science to his expertise, along with 25 years of experience in the field of digital.
Apart from that, Kadam has written many articles for leading publications in the region to raise awareness of how 'Design Thinking' can drive business growth and lead to economic success and social impact.
Red Blue Blur Ideas was set up when these concepts were new and rarely heard of in the region. Since then, Kadam and his agency has been educating and pioneering these concepts and practices, and grew as a leading solution provider in User Experience / Customer Experience (CX) and Service Design.
RBBi's clientele includes many government entities across the UAE, Saudi Arabia and the MENA region.
Apart from the public sector, RBBi's client portfolio ranges from Banking, Insurance, E-commerce, Tech-startups and Healthcare brands.
RBBi also started the region's first UX lab in 2011 and since then has set up three labs in the region for its clients in the region.
Along with UX/CX and Service Design, RBBi also specializes in Search Experience Consulting for its niche clients. Their approach to SEO is based on UX principles and Human insights.
Speaking to Al Arabiya English about the D33 Agenda, Kadam explains what it means for digital transformation in the UAE. "In simple words, more and more organizations will look at digital transformation initiatives within the region. Dubai has been at the core of the region's digital growth, and the D33 agenda will make sure that the focus stays on Dubai. The government entities in the region have been carrying the torch of digital transformation for the last eight to ten years, and there's so much to look forward to with the D33 agenda. Innovation in Healthcare, Insurance and Banking will drive this agenda forward," he says.
Taking advantage of transformation
According to a survey done by McKinsey, only 30 percent of businesses succeed in digital transformation initiatives. "The most significant factor contributing to this relatively low number is that most of these organizations look inward, while embarking on digital transformation. The same survey showed that 68 percent of the respondents said the transformation was about their operating model. Organizations need to look at transformation projects as a vehicle for 'change,' change towards being future-ready," Kadam said.
"Solution providers and customers must focus on making these transformations more outward-focused," he said. "Finding innovation and efficiency in your business regarding employee experience, service innovations, product enhancements, customer experience upliftment, and technology will be the key for businesses. Solution providers who will guide their customers on these paths are going to succeed in this journey."
Top current trends
Kadam says the top trends in product design, UX and digital marketing for 2023 are going to be, Hyper personalization, Artificial Intelligence, and AR, VR and Mixed Reality:
● Hyper personalization - In today's digital data world, 74 percent of consumers prefer not to engage with a brand that does not personalize their experience. Hyper-personalization is expected to increase brand sales by up to 19 percent in 2023.
● Artificial Intelligence - AI is becoming more mainstream and accessible for brands. The usage of AI in our day-to-day applications will make 2023 a significant one for all aspects of digital and even non-digital applications.
● AR, VR and Mixed Reality - Metaverse and other AR/VR concepts are finally finding relevance in customers' journeys and experiences. Digital marketing, UX and CX professionals will start getting busy understanding these parallel worlds and using these for their brands' future roadmaps.
Minimalism vs Maximalism: What works?
Minimalism and Maximalism are two different design approaches that can be used in UX design, says Kadam.
Minimalism is a design philosophy that prioritises simplicity and minimalism. It removes unnecessary elements and focuses on the essentials. It's a clean, uncluttered design that often uses negative space, straightforward typography, and a limited colour palette. Minimalist design can benefit apps with a lot of information to display that need to be easy to navigate.
On the other hand, maximalism is a design approach that prioritizes using multiple elements and decorations. It's a design style that is often busy and visually complex. It can make use of numerous colours, patterns, textures, patterns, and typography. Maximalism can benefit apps that want to stand out and make a bold visual statement.
"Both minimalism and maximalism have their own advantages and disadvantages," says Kadam. "Depending on the App's purpose, target audience, and context, either approach can work well. For example, a banking app would benefit from a minimalistic design, while a fashion app would benefit from a maximalist design."
"It's crucial to understand the needs of the users, the purpose of the App, and the business goals, before deciding on a design approach. The choice between minimalism and maximalism should be based on the overall design strategy and what will work best for the target audience and the App's purpose."
Read more: Dubai sets $8.7 trillion economic plan for next decade