The United Arab Emirates announced on Thursday its decision to extend the closure of mosques and places of worship until further notice, according to state news agency WAM.
The report said the decision was made as part of the precautionary measures taken throughout the country to prevent the spread of coronavirus.
The country is home to thousands of mosques, over 40 Christian churches, and a Hindu temple. The announcement comes days ahead of Easter, the holiest day in the Christian calendar.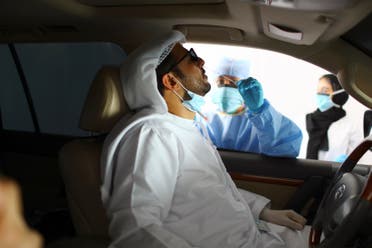 The suspension of prayer in all houses of worship across the country was first announced on March 16, and was set for a period of four weeks.
The UAE announced on Saturday the extension of the nationwide disinfection program until further notice. Other preventative measures include halting flights, suspending metro services, closing tourist attractions, and suspending marriages and divorces until further notice.
There have been 2,659 coronavirus cases reported in the UAE, with 12 deaths.
Read more:
Dubai announces new 24-hour hotline for reporting child abuse
Coronavirus: Dubai government announces hiring freeze, spending cuts
Coronavirus: Dubai supermarkets to provide space for suppliers to sell basic goods