Severe shortage of ventilators is making Africa more vulnerable to coronavirus
Zororo Makamba, a well-known, pro-government media personality in Zimbabwe and the son of a prominent business mogul, was the first confirmed coronavirus fatality in the country.
Makamba, aged 30, died alone in a quarantined hospital in the capital Harare, where there were neither enough drugs nor a ventilator to save his life.
His death demonstrated how unprepared the country was for coronavirus outbreak.
One doctor in Zimbabwe estimates that there may be less than 20 functioning respirators in the country's public hospitals, according to Time magazine.
The situation in many other African and sub-Saharan countries is worse than Zimbabwe, making them even more vulnerable to the spread of the coronavirus.

For more coronavirus news, visit our dedicated page.
With few doctors and scarce equipment, inadequate funding, insufficient training of healthcare workers and inefficient transmission of data on coronavirus cases, many of these countries fear they are defenseless against the inevitable spread of the deadly pandemic.
Most worrisome is the lack of ventilators. A daunting shortage of ventilators has been one of the biggest challenges in the fight against coronavirus in many countries in the developed world.
For instance, the United States is now facing an acute shortage of ventilators despite having 16,000 extra units stockpiled by the government to meet any emergency.

Some European governments, having deployed wartime-mobilization tactics to push factories to churn out more ventilators, are now stopping companies from exporting them, The New York Times reported on March 18.
Hospitals and healthcare workers in African countries may soon face a disastrous shortage of ventilators as they brace for a likely avalanche of critically ill coronavirus patients amid a daily increase of confirmed cases.
A senior administrator in a private hospital in Khartoum told South African Mail and Guardian newspaper that there were no more than 80 ventilators in the whole country.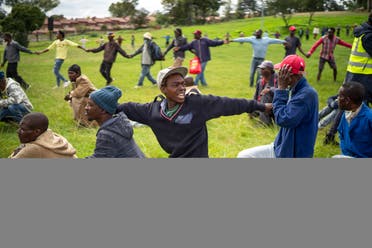 Nigeria, with a population of 200 million, has fewer than 500 ventilators across the 36 states and the Federal Capital Territory, some senior health workers told Nigerian newspaper "The Punch."
There are just three ventilators available in the Central African Republic, a country of almost five million people, says David Manan, Country Director for the Norwegian Refugee Council.
"When rich nations are in panic mode, stating that thousands of ventilators will not be enough, it just brings to light how poorer nations like the Central African Republic don't stand a chance in the fight against COVID-19," he said.
Sierra Leone (which has a population about the size of Washington State's) has only 13 ventilators, while South Sudan has just four.
Liberia doesn't have any ventilators at all, according to Dr. Jerry Brown, who helped lead the country's response to the Ebola outbreak in 2014 and is now helping prepare his country for a coronavirus pandemic.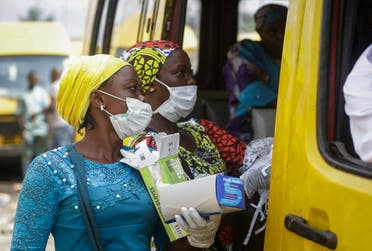 Coronavirus has been slow to arrive in Africa. The first confirmed case on the continent was in Egypt while the first identified case in sub-Saharan Africa was in Nigeria. But till Sunday, April 12, no sub-Saharan country other than South Africa has confirmed more than 1,000 cases.
South Africa has an estimated 6, 000 ventilators in the public and private health sectors, Marius Fourie, the managing director of Draeger South Africa, told News24.
"There is definitely a shortage of ventilators (globally), and we are all trying our best to give everyone a fair chance. It's also unfair to now try and jump the queue. Africa is unfortunately at the back of the line right now," Fourie said.
"It's very difficult to get ventilators out quickly right now. What is making it harder is also the airlines – no one is flying. Just to get those products into the country, no matter which country in the world, is the next big challenge," he added.

Read more:
Coronavirus: GM secures $500 million contract to make 30,000 ventilators by August

Coronavirus: New York gets 1,100 ventilators with help from China, Oregon

Coronavirus: MIT engineers produce open-source, low-cost $100 ventilator design