New York state will begin the "most aggressive" statewide coronavirus antibody testing survey in the US, Governor Andrew Cuomo said on Sunday.
Cuomo said the testing, set to begin next week, will provide the first "true snapshot of what we're dealing with." He added that the US Food and Drug Administration (FDA) had approved the state's antibody test.
COVID-19 antibody tests indicate whether someone was previously infected with the coronavirus and has recovered. Those who have recovered develop a serum antibody, which can be measured through a blood test.
Though antibody testing has not been routine in the US, it should be, medical experts say.
Dr. Kaveh Khoshnood, a professor of epidemiology at Yale University's School of Public Health, said antibody tests for COVID-19 are an important public health tool that "help demonstrate the true scale of the pandemic."
"Large-scale antibody testing can provide essential data to model the trajectory of the pandemic," Dr. Khoshnood told Al Arabiya English.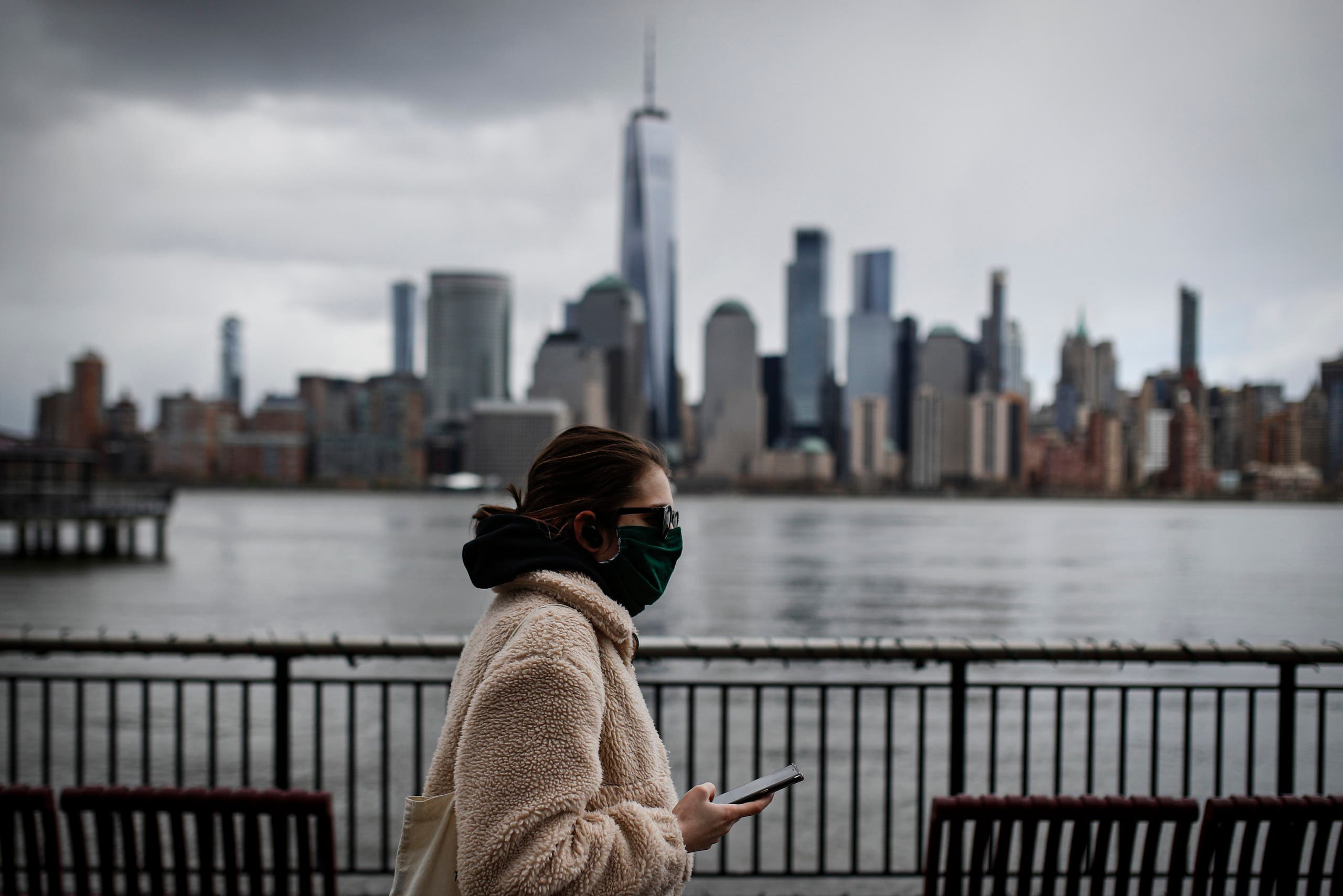 Governor Cuomo said on Sunday that the state's coronavirus epidemic was "on the descent" and that the death toll rose by 507, down from 540 recorded a day earlier.
COVID-19 hospitalizations in the state were marked at 1,384 on April 18, down from 1,915 the previous day, according to Cuomo.
"We are past the high point, and all indications at this point is that we are on the descent," Cuomo told a press conference. "Whether or not the descent continues depends on what we do but right now we're on the descent."
We believe NY is past the peak and we are now descending the other side of the mountain.

The continuation of this positive trend depends on our actions.

What each of us does makes all the difference.

— Andrew Cuomo (@NYGovCuomo) April 19, 2020
New York is currently the epicenter of the coronavirus pandemic in the United States.
Cuomo warned that people in New York City and the rest of the state need to stay vigilant to curb the spread of the virus.
"Think about what we've gone through. Think about how many New Yorkers we've lost and are still losing," Cuomo said on Twitter.
"We still have to make sure that we keep that beast under control, we keep that infection rate down, we keep that hospitalization rate down as we all get very eager to get on with life and move on," he said.
Read more:
'This is a war' says New Jersey doctor on frontlines of coronavirus battle
Coronavirus vaccine: 7 insights from former US Science Envoy
How much you are exposed to the coronavirus affects disease severity: Experts