Wealthy collectors, many of whom are in the Gulf, are racing to buy ultra-rare luxury watches as many fear they will disappear from the market due to the coronavirus pandemic, according to British auction house Christie's.
But auctions have all but come to a halt during the lockdown, and sellers have simply stopped selling their top pieces, believing that the value of the most rare watches will be driven up during the economic downturn. Some are even potentially holding on to pieces they may have sold otherwise.
Without an official forum for sale, Christie's has found inquiring buyers are expecting the opposite to be true. Potential buyers assume that this is a time of distress and they will be able to get highly-valued and ultra-rare pieces for bargain prices.
For more coronavirus news, visit our dedicated page.
"Rare watches don't multiply overnight and are not more available today than yesterday. The people holding rare watches don't need money today as they have other assets. Nobody becomes poor overnight," says Remy Julia, Christie's Watch Specialist for Middle East, India, Africa and Russia.
Over the last 10 years, highly-collectable watches in particular have exploded in value, with the rare pieces often selling for prices ranging from $500,000-1 million. For the rarest, collectors are willing to pay a hefty sum; a Patek Philippe timepiece sold at a Christie's auction last November for a record $31 million.
"Watches now trade at the price of contemporary art. It's not just about making a collection of nice-looking watches anymore. You buy watches instead because they are rare, and they are an asset that has been increasing at a rate of 12-15 per cent per year for the last 10 years," says Julia.
Read more: Coronavirus leads world's elite to luxury disaster bunkers

Collectors have expressed dismay at the lack of high-ticket items appearing for sale, as well as the slowdown of auctions. Julia said that she has sometimes been on the phone for six hours a day with clients, and occasionally fielding calls at strange hours from clients who can't get a certain watch out of their head.
"One client called me at 3 a.m. because he said the watch was nagging him in his dreams and waking him up. He said, 'Remy, I need that watch!' It's an emotional business," said Julia.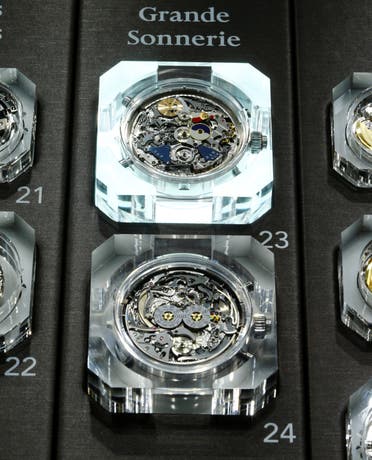 While there are many brands of watches that often pop up at auction or in private sale for huge amounts, for the most part, high-value collecting is a tale of two brands – Patek Phillipe and Rolex, founded in 1839 and 1905, respectively. These two brands have come to dominate the luxury watch market, almost completely making up the top tier of watches by themselves.

Read more: Coronavirus could reduce airline passengers globally by 1.2 bln: UN agency
Julia has already facilitated the sale of two ultra-rare Rolexes to Middle East collectors during the coronavirus lockdown, with both selling for values eclipsing 2019 prices, which were already at record highs.
"I sold a 'John Player Special' vintage Daytona Rolex with a gold and black dial for $750,000. The gentleman had an open budget for this watch, [it is] a watch you can barely find once a year … Because there is only one available in the market, even if this is during confinement, collectors will jump at it," said Julia.
When watches of that caliber will be made available for sale, however, is unknown, which could lead collectors, to pay record prices to get their hands on the pieces they desire.