Coronavirus: Life will not return to normal despite reopening, warn experts
Confidence is quietly growing that the new coronavirus may be receding, with restrictions being eased and economies gradually reopening across the world.
However, experts who study the virus closely warn that it's too early to cheer about a return to normality, adding that the health, economic and social effects of the pandemic are going to persist for many months to come.
The World Health Organization (WHO) has already warned that there is currently not enough evidence to say that people who have recovered from COVID-19 and have antibodies are protected from a second coronavirus infection.

Dr Robert Coull, a general practitioner at Strachur Medical Practice in Scotland, debunked the idea that herd immunity – when a large proportion of a population develop a strong immunity to a virus – is a workable solution for containing the spread of COVID-19. He said such a concept is "rare in nature."

Speaking to Al Arabiya English, he said a "worst case scenario" would be the production of a vaccine with limited effect. This would be terrible for patients as well as undermining confidence in vaccines, he said.

Visit our dedicated coronavirus site here for all the latest updates.

Dr Coull predicted that life would not go back to "pre-COVID ways, possibly for a long time".

Office buildings would need to be adapted, adding in Perspex barriers, he said, and masks worn in public in the long term.

Dr Coull's warning adds to a growing list of experts who have cautioned against easing coronavirus restrictions too quickly.

Anthony Fauci, an American physician and immunologist who has served as the director of the National Institute of Allergy and Infectious Diseases since 1984, says that even if the coronavirus recedes in the coming weeks, it won't disappear. "We will have coronavirus in the fall," he said in a White House briefing alongside President Donald Trump.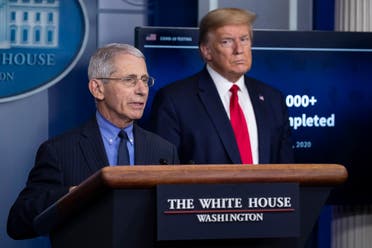 In the same briefing, Robert Redfield, director of the Centers for Disease Control, also warned of the double whammy of "flu epidemic and the coronavirus epidemic at the same time" this winter.

Johns Hopkins senior scholar Dr. Amesh Adalja has also warned against social distancing indiscriminately. "As soon as you start to relax social distancing you're going to get more cases, the question will be those cases be too much for the system to handle?" he told WPXI TV.

"It's still important that we do social distancing and that we take smart measures to try and avoid ourselves from getting infected," Adalja added.
No vaccine, no normality
These calls for caution stand in contrast to President Trump's claims that lockdowns in the US will end soon and that the country will develop a treatment for the virus.
While President Trump has asked major league sports commissioners to restart the National Football League and other major sports with fans in stadiums by fall, most experts have suggested life will not be returning to normal even in a best-case scenario.
Fauci sketched for Snapchat a best-case vision of stadiums without spectators, and whole teams quarantined in hotels for the season, undergoing frequent testing.
According to Microsoft founder Bill Gates, to return to business and life as usual "we will need some innovative new tools that help us detect, treat, and prevent coronavirus."
"It's entirely understandable that the national conversation has turned to a single question: "When can we get back to normal?" The shutdown has caused immeasurable pain in jobs lost, people isolated, and worsening inequity. People are ready to get going again. Unfortunately, although we have the will, we don't have the way – not yet," he wrote in his latest blogpost.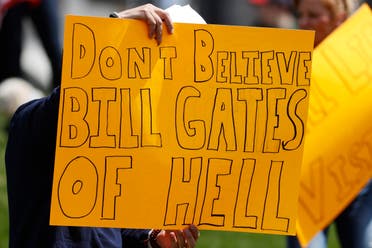 Read more: Coronavirus: Vaccines and treatments being developed
Governments and analysts have touted the development of a vaccine as the long-term solution to bringing the coronavirus pandemic under control. But experts familiar with vaccine production say that even Fauci's timeline of at least a year to 18 months is optimistic.

In comparison, the mumps vaccine – considered the fastest ever approved – took four years to go from collecting viral samples to licensing a drug in 1967, according to National Geographic.
Dr. Peter Hotez, a leading expert on infectious disease and vaccine development at Baylor College of Medicine, believes the 12-to-18-month timeline may be wishful thinking. "I can't think of another example where things have gone that quickly," Hotez told CNN.
So far, only six vaccines have reached the clinical trials stage, according to WHO. One of the most publicized treatments developed by Gilead Sciences has shown inconclusive results.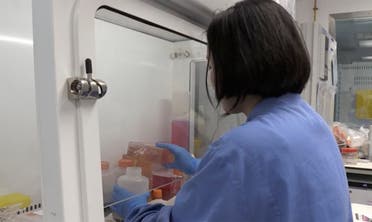 Economy forced to adjust
As the coronavirus pandemic has caused the global economy to face a far deeper and more savage shock than it has ever experienced, returning to pre-coronavirus economic norms will also be difficult.

The world economy has never had such a crash landing as it is witnessing now as coronavirus has brought an entire model of global economic development skidding to a halt, according to Adam Tooze, a history professor and director of the European Institute at Columbia University.

"As a result of the coronavirus pandemic, America's economy is now widely expected to shrink by a quarter. That is as much as during the Great Depression. But whereas the contraction after 1929 stretched over a four-year period, the coronavirus implosion will happen over the next three months," he wrote recently in Foreign Policy.

Big business and educational institutions in the US are gearing up for working and learning at home this fall.

The jobs recovery will take until next year and it's unlikely to get back to pre-coronavirus levels for a couple of years, according to S&P. The unemployment rate in the US is estimated at 20 percent to 45 percent – exceeding the Great Depression peak of 25 percent in 1933.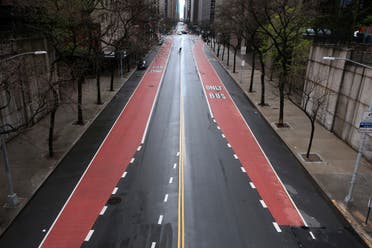 Restaurants are reopening with masked waiters, disposable menus and fewer tables. But as restaurants thrive at full capacity, they are expected to suffer from mandated vacant seats to ensure social distancing.

Airlines will have 33 percent fewer seats to sell as they will have to leave middle seats open when they return to the skies after the coronavirus period.

And if the countries reopen their economies without the right precautions in place, that could cause a renewed outbreak.

"The biggest risk is that you open too fast, too broadly, and you have another round of infections, a second wave," Mark Zandi, chief economist for Moody's Analytics was quoted saying in New York Times. "That's the fodder for an economic depression. That would just completely undermine confidence."