The United Arab Emirates has detected 552 new coronavirus cases after conducting 27,000 tests, state news agency WAM reported on Thursday.

Meanwhile, seven new deaths were recorded in addition to 100 recoveries over the past 24 hours.
The UAE has so far confirmed 12,481 cases, 105 deaths and 2,249 recoveries.
Read the latest updates in our dedicated coronavirus section.


Dubai issued new lockdown regulations last week with the start of the Muslim holy month Ramadan. Residents are now permitted to leave their homes to visit family or perform one outdoor activity during Ramadan.
Malls and restaurants were also recently allowed to open but have strict guidelines implemented. Children and elderly over 65 are still banned from visiting and business may operate at 20 percent capacity only.

Entertainment destinations such cinemas and beaches remain closed until further notice.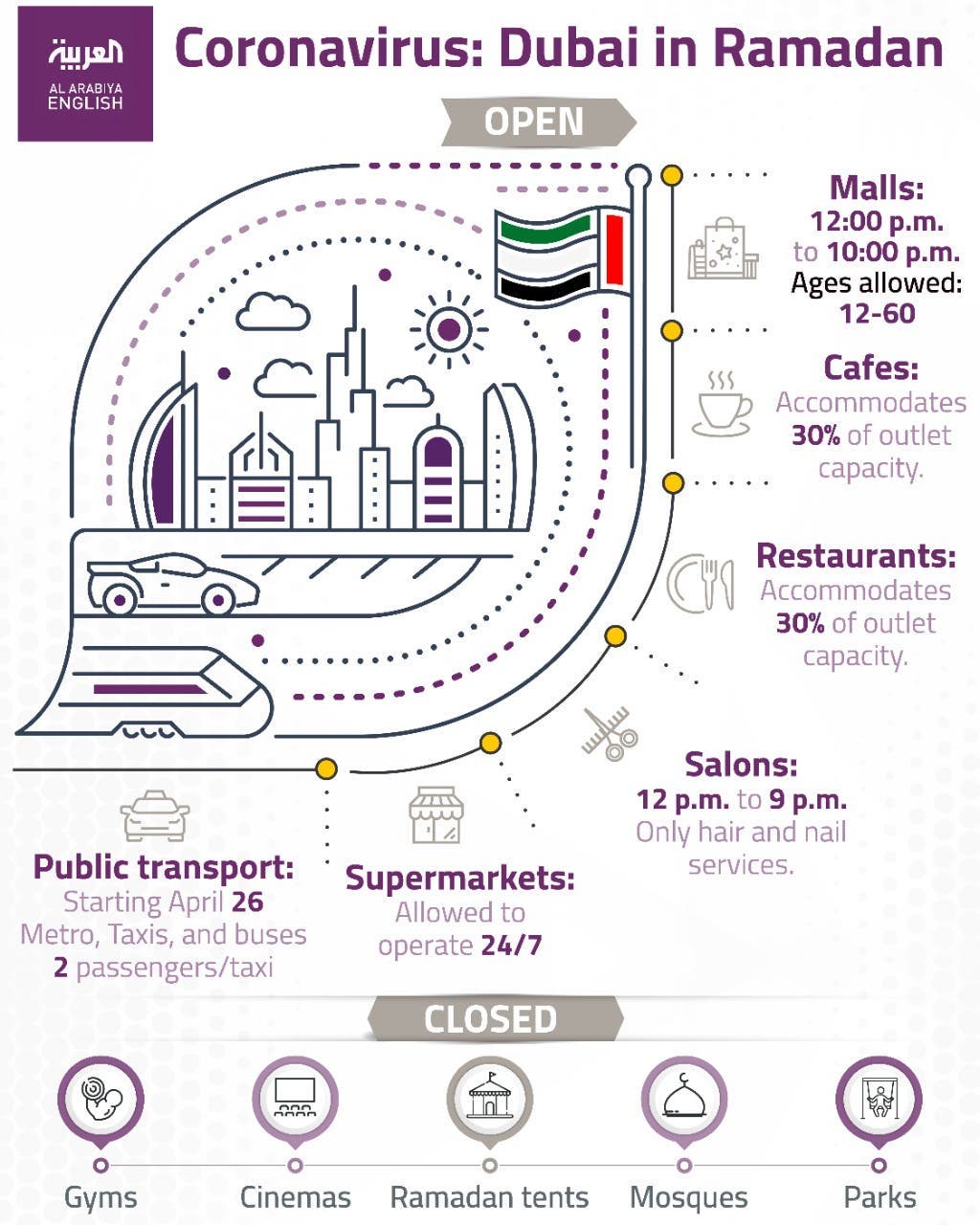 Read more:
Dubai outlines guidelines for malls reopening, including children ban
Coronavirus herd immunity better for Saudi Arabia than lockdown: Ex-health minister

Coronavirus: UAE reports nine deaths, 549 new cases, bringing total to 11,929

Saudi Arabia eases coronavirus lockdown on Qatif city, allows entry and exit