Over 90,000 health workers infected with coronavirus worldwide: Nurses group
At least 90,000 health-care workers worldwide are believed to have been infected with COVID-19, and possibly twice that, amid reports of continuing shortages of protective equipment, the International Council of Nurses (ICN) said on Wednesday.
The disease has killed more than 260 nurses, it said in a statement, urging authorities to keep more accurate records to help prevent the virus from spreading among staff and patients.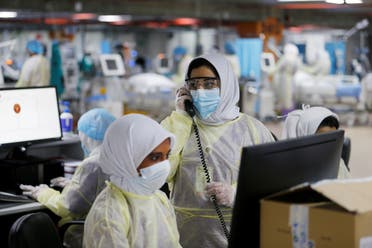 Read the latest updates in our dedicated coronavirus section.
Health workers and first responders battling the coronavirus - which has so far infected 3,682,968 people globally and has killed 257,906 as of Wednesday – have been hailed and applauded as heroes.
Read more:
Coronavirus: Isolated from families, Moroccan medics have lonely Ramadan
Coronavirus: US military jets salute frontline workers
Italian nurse Daniela Trezzi commits suicide over fears of spreading coronavirus