Coronavirus: US VP Pence to keep distance from President Trump for a few days
US Vice President Mike Pence is keeping his distance from President Donald Trump for a few days in the wake of his press secretary receiving a positive test for the coronavirus, White House spokeswoman Kayleigh McEnany told reporters on Tuesday.

Pence was not at Trump's Rose Garden news conference on Monday nor at a White House meeting with US military and national security officials on Saturday after press aide Katie Miller received a positive test last week.

"The vice president has made the choice to keep his distance for a few days," McEnany told a news briefing. She said it was up to Pence to decide when to end the distancing.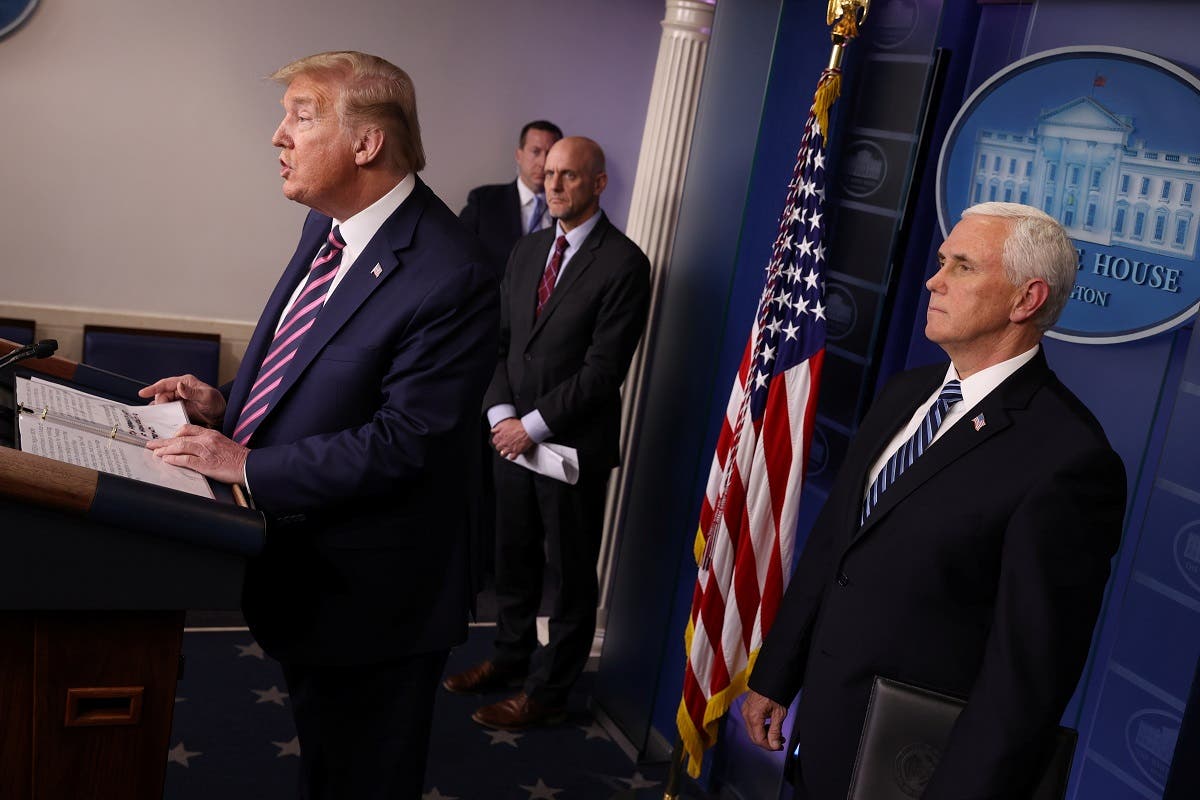 Read more:
US VP Pence's press secretary tests positive for coronavirus; Trump 'not worried'
Valet of US President Trump tests positive for coronavirus
President Trump says Elon Musk should be able to reopen Tesla plant amid coronavirus
Miller, who tested positive on Friday, had been in recent contact with Pence but not with the president. She is married to Stephen Miller, a top Trump adviser. The White House had no immediate comment on whether Stephen Miller had been tested or if he was still working out of the White House.
The positive test for the senior Pence aide came one day after White House officials confirmed that a member of the military serving as one of Trump's valets had tested positive for COVID-19.