Coronavirus: Former Trump campaign chairman Paul Manafort released from prison
Paul Manafort, Donald Trump's onetime presidential campaign chairman who was convicted as part of the special counsel's Russia investigation, has been released from federal prison to serve the rest of his sentence in home confinement due to concerns about the coronavirus, his lawyer said Wednesday.
Manafort, 71, was released Wednesday morning from FCI Loretto, a low-security prison in Pennsylvania, according to his attorney Todd Blanche. Manafort had been serving more than seven years in prison following his conviction.
His lawyers had asked the Bureau of Prisons to release him to home confinement, arguing that he was at high risk for coronavirus because of his age and preexisting medical conditions.
Manafort was hospitalized in December after suffering from a heart-related condition, two people familiar with the matter told The Associated Press at the time. They were not authorized to discuss the matter publicly and spoke to the AP on condition of anonymity.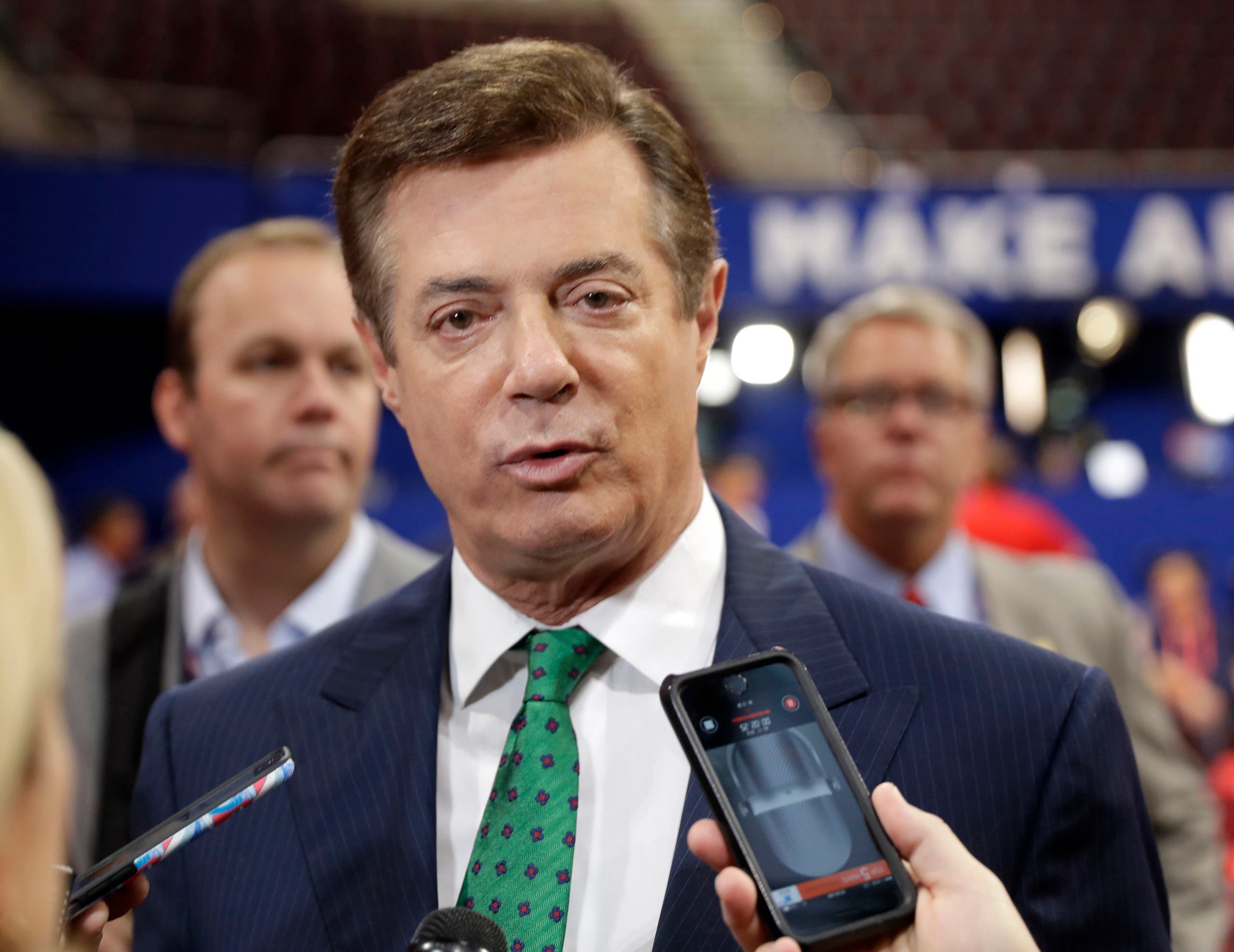 Manafort was among the first people to be charged in special counsel Robert Mueller's Russia investigation, which examined possible coordination between the Trump campaign and Russia in the 2016 election campaign.
Manafort, who was prosecuted in two federal courts, was convicted by a jury in federal court in Virginia in 2018 and later pleaded guilty in Washington. He was sentenced last March and was immediately hit with state charges in New York that could put him outside the president's power to pardon.
New York prosecutors have accused him of giving false information on a mortgage loan application.
Manafort's release comes as prison advocates and congressional leaders have been pressing the Justice Department for weeks to release at-risk inmates ahead of a potential outbreak. They argue that the public health guidance to stay 6 feet (1.8 meters) away from other people is nearly impossible behind bars.
Read more:
President Trump says Elon Musk should be able to reopen Tesla plant amid coronavirus
Ex-Trump aide Paul Manafort hospitalized during prison term
Muslims 'immune to coronavirus' some imams in Somalia say, putting public at risk