Coronavirus: Kuwait says people not wearing masks face 3 months jail, $16,000 fine
Individuals in Kuwait not wearing a face mask will either face a maximum of three months in jail or a 5,000 KD ($16,172) fine, the country's ministry of health said as part of measures in place to combat the spread of the COVID-19 coronavirus.
Kuwait's announcement of the punishments regarding the lack of using face masks follows Qatar's announcement that it would make wearing a face mask compulsory for everyone who steps outside their home, with violators facing up to three years in jail and/or fines of up to $55,000.
The six Gulf states have reported a total of more than 137,400 infections with 693 deaths from the virus.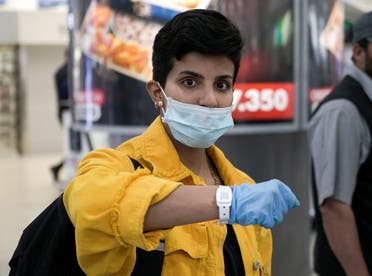 In Kuwait, 1,048 new coronavirus cases were detected in the past 24 hours, raising the total number of confirmed cases in the country to 14,850 as of Sunday. Health officials also confirmed five more patients died of the virus, brings the coronavirus-related death toll in the country to 112 so far.
Last month, the Centers for Disease Control and Prevention said it now recommends that cloth masks should be worn in public settings where social distancing measures are hard to practice, like in grocery stores and pharmacies.
Read more:
Coronavirus: CDC now recommends cloth masks be worn in public
Coronavirus: Qatar requires face masks, violators face jail and up to $55,000 fine
Coronavirus: Kuwait detects 1,048 new infections as cases continue to rise