Only 7.3 pct of people in Stockholm developed coronavirus antibodies: Swedish study
A Swedish study found that just 7.3 percent of Stockholmers developed COVID-19 antibodies by late April, which could fuel concern that a decision not to lock down Sweden against the pandemic may bring little herd immunity in the near future.
The strategy was championed by Chief Epidemiologist Anders Tegnell, whose recommendation for voluntary measures against the virus, rather than a mandatory lockdown like those imposed by many other countries, has divided opinion at home and abroad.
Sweden's strategy of keeping most schools, restaurants, bars, and businesses open even as much of Europe hunkered down behind closed doors exposed it to criticism with death rates running far higher than in Nordic neighbors, even if much lower than in countries such as Britain, Italy, and France that shut down.
For all the latest headlines follow our Google News channel online or via the app.
The number of COVID-19 patients in intensive care in Sweden has fallen by a third from the peak in late April and health authorities say the outbreak is slowing. However, Sweden has recorded the highest number of COVID-19 deaths per capita in Europe over the last seven days.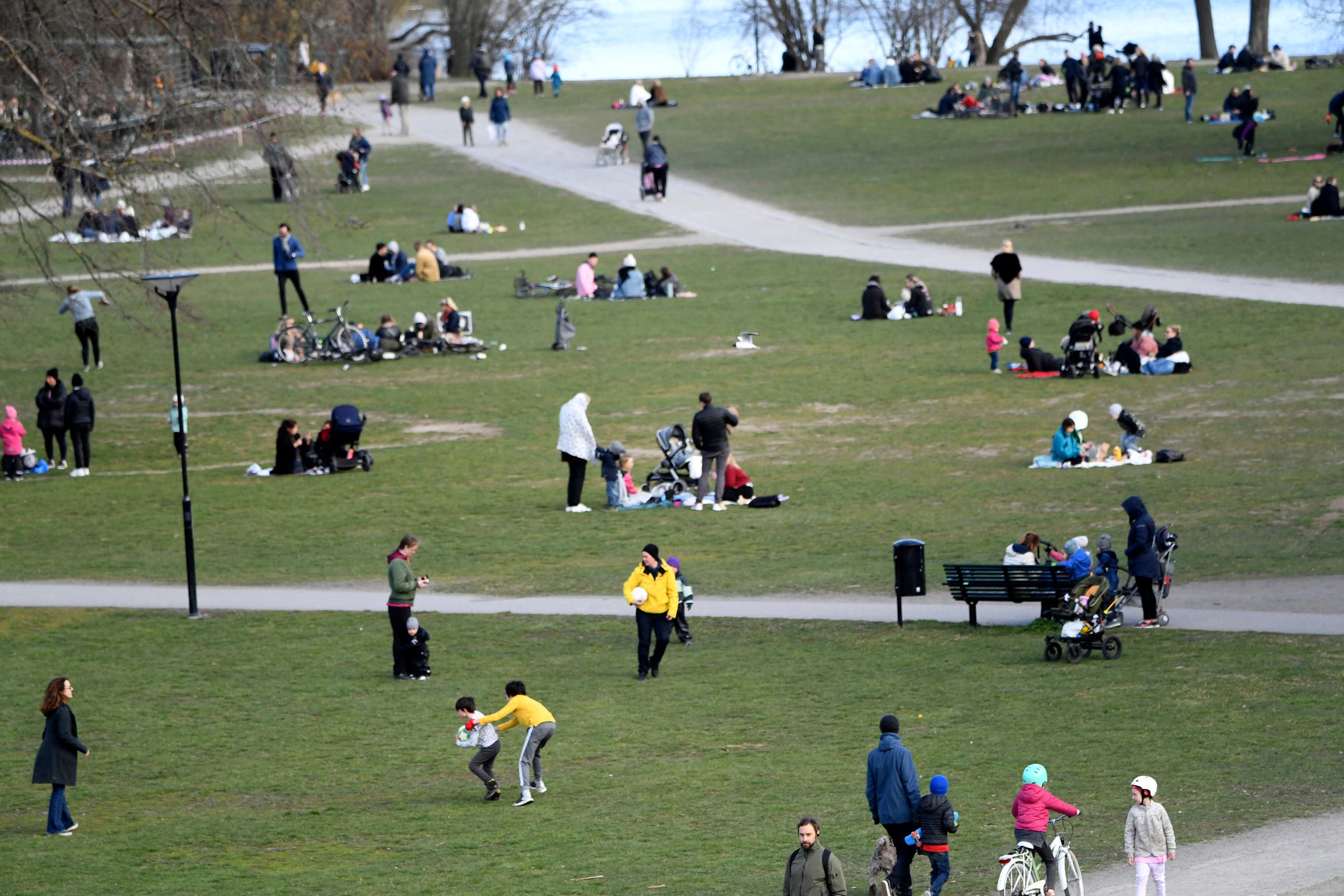 The antibody study sought to look into the potential for herd immunity, a situation where enough people in a population have developed immunity to an infection to be able to effectively stop that disease from spreading.
The findings were roughly in line with models predicting a third of the Swedish capital's population would have had the virus by now and where at least limited herd immunity could have set in, the Swedish Health Agency said on Wednesday.
"It is a little bit lower (than expected) but not remarkably lower, maybe one or a couple of percent," Tegnell told a Stockholm news conference. "It squares pretty well with the models we have."
However, the herd immunity concept is untested for the novel coronavirus and the extent and duration of immunity among recovered patients is equally uncertain as well.
Read more:
Coronavirus: Sweden COVID-19 deaths per capita highest in Europe over last 7 days
Coronavirus: Sweden built herd immunity without lockdown, now the world follows suit
Coronavirus: Sweden takes different approach to tackling the outbreak as numbers rise
The study drew on some 1,100 tests from across the country although only figures for Stockholm were released.
While Health Agency officials have stressed herd immunity is not a goal in itself, it has also said the strategy is only to slow the virus enough for health services to cope, not suppress it altogether.
They have said that countries employing wholesale lockdowns to prevent any exposure to the coronavirus could face renewed outbreaks as restrictions were eased and be more susceptible to any second wave of the disease.
The World Health Organization has warned against pinning hopes on herd immunity. It said last week global studies had found antibodies in only 1-10 percent of the population, results in line with recent findings in Spain and France.