New Zealand is one of the few countries in the world that has successfully mitigated the spread of the coronavirus by enforcing tight social restrictions.

A country of nearly 5 million people, New Zealand imposed complete lockdown for 46 days when it had only 100 coronavirus cases.

The country enforced probably the toughest restrictions in the world by closing its borders, imposing quarantine on all arrivals in the country and starting an extensive testing and contact tracing operation.

Read the latest updates in our dedicated coronavirus section.

In addition, it closed all beaches, waterfronts and playgrounds, offices and schools, bars and restaurants, including for takeaway and delivery.

Those stringent measures helped limit infections to just over 1,500 people and 21 deaths, all of them over 60.


The daily case count has been in the single digits throughout May, with no new cases reported on 10 days. As of Friday, only 26 cases had been reported in the country this month, with the highest daily total reaching six new confirmed cases.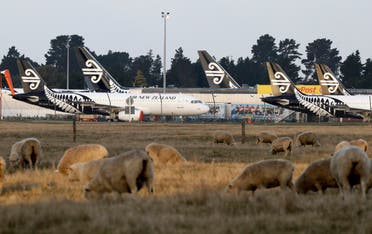 Any cases from now on will be easy to trace, with the virus close to eliminated in the country, as recently claimed by the country's popular Prime Minister Jacinda Ardern.
A couple of cases being detected each day are all linked to known clusters.

Although remote location and easily sealable borders were some of the advantages for New Zealand when the virus broke out, the government's clarity of its messaging throughout the crisis has been a decisive factor in curbing the spread of the pandemic in the country.

The government relied much on people remembering whom they've seen. The prime minister asked people to take a note of what they do each day and set up clipboards at doorways.


New Zealand could have had more than 1,000 cases a day if it had not brought in the lockdown so early, Ardern said in one of her daily briefing.

She said the country could never know how bad it would have been but that "through our cumulative actions we have avoided the worst".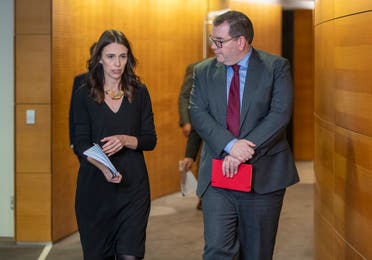 There was "no widespread undetected community transmission in New Zealand. We have won that battle," Ardern said.

But she warns against complacency asking people to remain vigilant "if we are to keep it that way".

The low number of new cases in recent days "does give us the confidence that we have achieved our goal of elimination", New Zealand's Director-General of Health, Ashley Bloomfield, said.

However, he warned that "elimination" did not mean there would be no new cases "but it does mean we know where our cases are coming from".

Now the country is edging back to normal. After debating for two hours, the cabinet led by Ardern went for a staggered opening.

Restaurants, movie theaters, gyms and shopping malls reopened, followed by schools as well, but with strict social distancing.
Read more:
Coronavirus defeated? New Zealand to end lockdown
Coronavirus: New Zealand reports zero new cases for second day in a row
Coronavirus: New Zealand to launch 'digital diary' app to track movements

The government said they posed additional risks, citing South Korea where a fresh spike in cases was blamed on crowded nightclubs in Seoul.

Venues serving alcohol have remained closed across the country despite most other businesses re-opening last week, Reuters reported.

However international travel still remains banned. The Prime minister also urges businesses to consider allowing a four-day work week so people can travel around the country to help tourism industry to recover.