A leading researcher from the Wuhan Institute of Virology has refuted conspiracy theories surrounding the origins of COVID-19 by detailing the timeline of tireless work carried out by the lab which saw the discovery of the new type of coronavirus, and has vowed her team will continue its crucial research at the facility.
Read the latest updates in our dedicated coronavirus section.
Shi Zhengli, a top virologist at the lab, has hailed the work of her colleagues from the Chinese Academy of Sciences, while listing the efforts that were made to investigate the cases of unexplained viral pneumonia which emerged late last year.
During a recent interview with the China Global Television Network (CGTN), Shi provided a detailed timeline of the institute's response to COVID-19, chronicling the main facts and actions it has taken in the anti-virus fight and debunking some of the widely-refuted conspiracy theories surrounding the virus.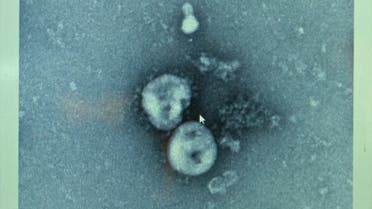 "We obtained samples on the afternoon of December 30, 2019, and our team first carried out coronavirus studies on the samples, which were thought to be samples from a pneumonia of an unknown cause, since my laboratory has long been working on coronavirus research. Meanwhile, we've performed high-throughput sequencing of the samples and the isolation of pathogens. And then in a very short time, we determined that there is a new type of coronavirus in these samples and obtained its whole genome sequence, which proves that this pathogen's sequence is not the same as the existing virus's we already knew. So we named it a novel coronavirus," she said.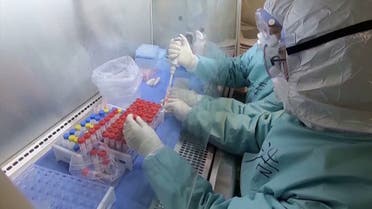 Shi said her institute was always committed to transparency and shared all available data about the coronavirus with the world in a timely fashion, noting that the World Health Organization (WHO) was well-informed about the breakthroughs which had been made at an early stage.
"Later, we, along with two other medical institutes in our country submitted the whole genome sequence of the virus to the World Health Organization on January 12, 2020. At the same time, we also uploaded other sequences to a gene library called GISAID, which is used by governments and scientists around the world to identify pathogens, to develop vaccines and screen drugs," she noted.
However, Shi said that sequencing the genome of the virus and sharing it with the world was far from the end of her work. She explained how more tests were conducted by her experienced team to further identify the causes of the deadly disease.
"The work we did earlier is only part of the pathogen identification in which we can know its genetic information and what kind of virus it is. But in fact, for pathogen identification, another important step is animal infection experiments. These experiments are actually part of what's called Koch's postulates. Only through animal infection experiments can we finally determine that a certain pathogen is the main cause of a certain disease. Since we have an animal model, we can use it to quickly do the experiments," she said.
"In fact, we completed an animal infection experiment with transgenic mice back on February 6, 2020. It proved that this animal can simulate some pneumonia symptoms consistent with human infected with COVID-19. Then we completed the animal infection experiment of rhesus monkeys on February 9. Both two animal infection experiments proved that the coronavirus isolated by us was a cause of the unexplained pneumonia," she added.
Shi noted that the wide scientific consensus reached among most global scientists is that the coronavirus evolved naturally from animals, adding that her future work will be focused on this area while continuing investigations into unknown viruses.
"Next, I will basically continue some of the previous work, such as exploring unknown pathogens. We know that there are actually many types of bats all over the world, as well as wild animals. The unknown viruses that we have discovered are actually just the tip of the iceberg. If we want to protect humans from viruses or avoid a second outbreak of new infectious diseases, we must go in advance to learn of these unknown viruses carried by wild animals in nature and then give early warnings. And we must be able to store some drugs and reagents for detection, prevention or treatment for future prevention and control," she said.
China admits to destroying samples
US Secretary of State Mike Pompeo last month accused China of destroying coronavirus samples as part of a cover-up over the People's Republic handling of the pandemic. On May 3, Pompeo added that there is "a significant amount of evidence" the coronavirus emerged from a Chinese laboratory. China rejects this version of events.
China has seemingly admitted that it destroyed early samples of the coronavirus, confirming US suspicions that Beijing told labs to destroy samples, but noted that the step was taken to prevent risks associated with the virus.
In a press briefing in Beijing Friday, senior Chinese health official Liu Dengfeng confirmed that the country's National Health Commission had ordered destruction of coronavirus samples on January 3 "for pandemic prevention and control, which also played an important role in preventing biosafety risks," The Wall Street Journal reported.
Read more:
Coronavirus: French consortium to produce saliva-based screening test
Coronavirus: Venice Film Festival will go ahead in September, says Veneto governor
Coronavirus: Emirates airlines sets hygiene, health standards as it resumes operation