Coronavirus
Italian Air Force acrobatic team gives 'tricolour hug' to post lockdown country
Italy's Air Force acrobatic team the Frecce Tricolori or Tricolour Arrows put on an impressive display on Monday (May 25) bathing the northern cities of Milan and Turin with the colours of the Italian flag.
For the latest updates on coronavirus, visit our dedicated page.
The team will be floating their red, green and white colours over 21 cities in five days culminating in Rome on June 2 for Italian Republic Day.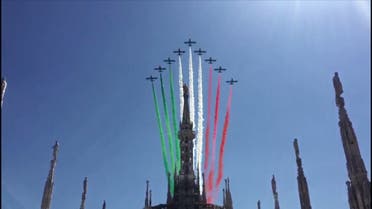 Codogno was one of the towns passed over on the first day, famed for being one of the first places to enter lockdown as it was ravaged by the coronavirus.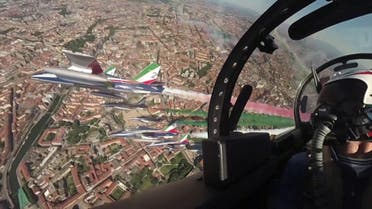 One of the incentives for the performance this year is to bathe the country in a 'tricolour hug' in a show of solidarity after the country slowly eases out of its tough lockdown phase.
Read more:
Coronavirus social distancing in Germany until June 29: Local media
Dubai reopens business activities as coronavirus curfew eases: 10 questions answered
Coronavirus: Saudi Arabia to ease restrictions, restart business, return to 'normal'