Sharjah's popular leisure, eco-tourism destinations welcome visitors once again
With entertainment destinations permitted to reopen in the UAE under strict safety guidelines, Sharjah is reopening access across its destinations, including attraction areas and restaurants.
According to Sharjah Investment and Development Authority (Shurooq), extensive precautionary and preventive measures have been put in in place as they prepare to welcome visitors to popular destinations and luxury hospitality retreats once again.
The emirate's popular leisure and entertainment destinations include Al Qasba, Al Majaz Waterfront, Al Noor Island, The Flag Island, Heart of Sharjah, Mleiha Archaeological & Ecotourism Project, Khorfakkan Beach, Maraya Art Centre and 1971-Design Space.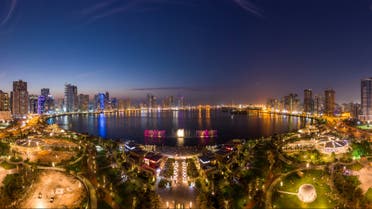 In addition, the City Sightseeing Sharjah (CSS) buses have also begun to run again, transporting guests to tourist sites across the emirate.
Also read: Museums respond to societies' needs even during a global crisis, says Manal Ataya
With international flight options still severely limited, Shurooq's hospitality sector has begun to offer staycation packages for individuals, couples and families in the UAE, and hotels, including the Chedi Al Bait in Sharjah and the Sharjah Collection properties – Al Badayer Retreat, Al Faya Retreat and Kingfisher Retreat – will adhere to the UAE's precautionary health instructions and guidelines aimed at combating the spread of coronavirus disease (COVID-19).
Visit our dedicated coronavirus site here for all the latest updates.
Shurooq on Tuesday announced that its sterilization and disinfection drive across its properties had been completed and that it is "going the extra mile to ensure that all its hospitality, ecotourism and leisure destinations will strictly adhere to the UAE government's health and safety protocols to ensure the highest levels of protection of all their visitors, residents and staff."
'No compromise on health and safety of guests'
According to Ahmed Obaid Al Qaseer, COO of Shurooq, "As we embark on the reopening phase of our leisure destinations, as well as welcoming our guests across our prime hospitality properties, the health and safety of our guests and staff remain paramount. We are therefore working closely with the government authorities to ensure that the highest standards of hygiene are maintained, and that all recommended precautionary and preventive measures are in place for our guests to enjoy a well-rounded destination experience."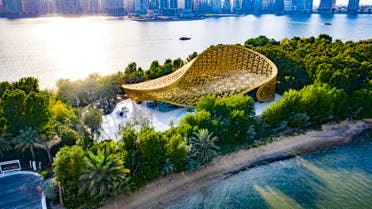 "Shurooq has a single-minded approach in enforcing these protocols and expect our guests to fully cooperate and take individual responsibility for their own safety and well-being while visiting all our destinations. We look forward to welcoming them again," he added.
For all the latest headlines follow our Google News channel online or via the app
The measures will include temperature readings, detailed cleaning checklists, strict physical distancing policies, disposable cutlery and limiting the number of visitors in hotspot areas in leisure destinations.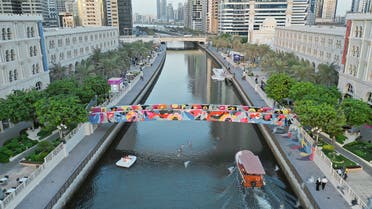 "These have been put in place in coordination with the relevant government authorities, ensuring that these destinations prioritize the safety of visitors," that statement said.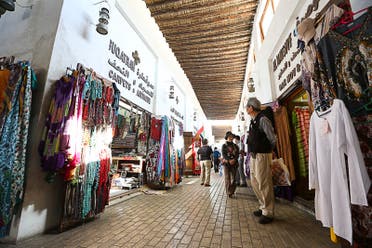 Blend of heritage, hospitality, and healthcare
In addition, the Chedi Al Bait, Sharjah's first 5-star luxury and heritage hotel developed by Shurooq and managed by global operator GHM, is also offering its staycation guests an exciting blend of hospitality and healthcare amenities as licensed doctors provide health consultations and guests also have all-day access to medical staff to gain a well-rounded approach to wellness, in collaboration with Burjeel hospital.
Read more: Coronavirus: Staycations, local travel to kickstart UAE and GCC tourism, says report
Sharjah last month announced that it had recorded a 3 percent increase in the number of hotel guests in 2019 compared to 2018.

The Sharjah Commerce and Tourism Development Authority, SCTDA, said that the sector welcomed approximately 1.8 million guests last year with a hotel occupancy rate of 66 percent.

Guests from the Russian Federation topped the list, followed by GCC countries, such as Kingdom of Saudi Arabia and Oman, and then India.