Coronavirus: Here are the guidelines set as Dubai reopens gyms, sports activities
Dubai has set several mandatory guidelines as gyms officially reopened on Wednesday, according to a Dubai Sports Council circular, as the emirate begins allowing free movement and business activity to restart after two months of closures due to coronavirus restrictions.
Dubai announced earlier it will reopen gyms, cinemas and other businesses to starting on Wednesday May 27. Business will be allowed to operate between the hours of 6 a.m. and 11 p.m. but must comply with strict precautionary measures to prevent the spread of the coronavirus.
A day earlier, the UAE reported 779 new coronavirus infections and five deaths, bringing the total number of infections in the country to 31,086, and the death toll to 253, according to the country's health ministry.
For all the latest headlines follow our Google News channel online or via the app.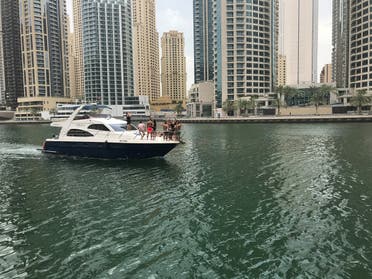 Here are the regulations and procedures for the return of sports activities in sports establishments as laid out by the Dubai Sports Council circular seen by Al Arabiya English:
1. Sports facilities and all tools, equipment, and means of transportation shall be sanitized through a certificate issued by a sterilization company approved by the Dubai Municipality. A permanent sanitization program shall be put in place, and sanitizers shall be provided in the necessary areas in the establishment.
2. A physical distance of at least 2 meters must be maintained, and separators/partitions (e.g. acrylic dividers) shall be installed between sports equipment, if the nature of the sports activity requires it, to ensure protection of people.
3. Prepare for the return of the activity at a maximum of 50 percent of the facility's normal capacity. Each facility shall specify its working hours in line with the time available outside the National Sterilization Program times.
4. Close off waiting areas, and ensure lockers rooms, changing rooms, and shower booths (shower, Sauna, Jacuzzi) are closed off. Furthermore, trainers and instructors are not allowed to gather in any area.
5. Bathrooms/toilets must be sanitized after each use, or at least once every hour.
Visit our dedicated coronavirus site here for all the latest updates.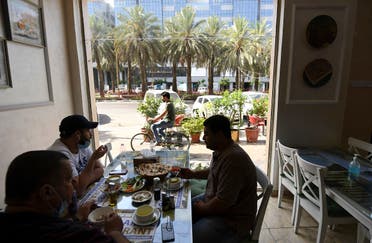 6. All athletes/visitors/members must wear a face mask at all time and while engaged in light or moderate physical activity, but can be lowered/removed while engaged in strenuous physical exercise.
7. Frequently used equipment that are used or touched by members must be cleaned. Floors and equipment must always be cleaned after each use.
8. Provide equipment to measure the temperature of customers, employees, trainers and participants before the start of every training session. Anyone with a temperature of over 37.5 degrees shall not be allowed in the facility.
9. Individuals below the age of 12 and above 60 are not allowed to practice activities.
10. A person who has a cough, temperature, breathing difficulty, respiratory disease or immunodeficiency, shall not be allowed to participate in the sports activities.
Read more:
UAE reports 779 new coronavirus infections, five deaths
Coronavirus: Dubai restricts luxury, focuses on safety for tourism post-pandemic
Dubai reopens business activities as coronavirus curfew eases: 10 questions answered
11. Guidelines and instructions issued by health authorities, and updated from time to time, shall be observed and strictly followed.
12. The return of activity does not include swimming and water sports centers that are practiced indoor, and the return of the activity in them will be determined later.
13. Instructions issued by the Supreme Committee of Crisis and Disaster Management in Dubai, the Department of Economic Development, Dubai Sports Council and relevant authorities., shall be observed and strictly followed.