One in five Americans would refuse COVID-19 vaccine, 31 pct unsure: AP Poll
Only about half of Americans say they would get a COVID-19 vaccine if the scientists working furiously to create one succeed, according to a new poll from The Associated Press-NORC Center for Public Affairs Research.
That's surprisingly low considering the effort going into the global race for a vaccine against the coronavirus that has sparked a pandemic since first emerging from China late last year. But more people might eventually roll up their sleeves: The poll, released Wednesday, found 31 percent simply weren't sure if they'd get vaccinated. Another 1 in 5 said they'd refuse.
Health experts already worry about the whiplash if vaccine promises like President Donald Trump's goal of a 300 million-dose stockpile by January fail. Only time and science will tell -- and the new poll shows the public is indeed skeptical.
"It's always better to under-promise and over-deliver," said Dr. William Schaffner, an infectious disease specialist at Vanderbilt University Medical Center.
"The unexpected looms large and that's why I think for any of these vaccines, we're going to need a large safety database to provide the reassurance," he added.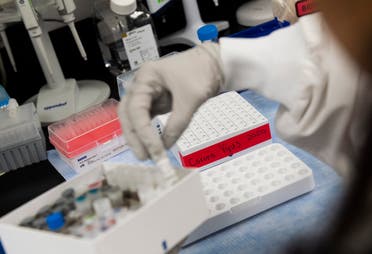 Among Americans who say they wouldn't get vaccinated, 7 in 10 worry about safety.
"I am not an anti-vaxxer," said Melanie Dries, 56, of Colorado Springs, Colorado. But, "to get a COVID-19 vaccine within a year or two ... causes me to fear that it won't be widely tested as to side effects."
Dr. Francis Collins, who directs the National Institutes of Health, insists safety is the top priority. The NIH is creating a master plan for testing the leading COVID-19 vaccine candidates in tens of thousands of people, to prove if they really work and also if they're safe.
"I would not want people to think that we're cutting corners because that would be a big mistake. I think this is an effort to try to achieve efficiencies, but not to sacrifice rigor," Collins told the AP earlier this month.
"Definitely the worst thing that could happen is if we rush through a vaccine that turns out to have significant side effects," Collins added.
Among those who want a vaccine, the AP-NORC poll found protecting themselves, their family and the community are the top reasons.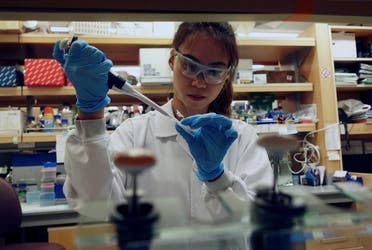 Among people who don't want a vaccine, about 4 in 10 say they're concerned about catching COVID-19 from the shot. But most of the leading vaccine candidates don't contain the coronavirus itself, meaning they can't cause infection.
And 3 in 10 who don't want a vaccine don't fear getting seriously ill from the coronavirus.
Over 5.5 million people worldwide have been confirmed infected by the virus, and more than 340,000 deaths have been recorded, including nearly 100,000 in the US, according to a tally kept by Johns Hopkins University. Experts believe the true toll is significantly higher.
Read more:
Coronavirus vaccine: 7 insights from former US Science Envoy
US President Trump offers to mediate India-China border dispute