Coronavirus cases, deaths in Saudi will keep rising if people ignore rules: Ministry
The number of active coronavirus cases and the virus-related death toll in Saudi Arabia is rising because several members of the public continue to ignore preventative measures, health ministry spokesman Mohammed al-Abd al-Ali said on Tueday, urging citizens and residents to follow social distancing rules and precautionary measures.
For more coronavirus news, visit our dedicated page.
Forty percent of COVID-19 cases reported in the Kingdom so far are the result of people failing to follow rules instructed by the ministry.
Dozens of young men and women who did not adhere to precautionary measures when they left their homes and then came into direct contact with members of their family, including the elderly, infected several other people, al-Abd al-Ali said.
Also read: Coronavirus: Seven habits to avoid, advice from Saudi Arabia's health ministry
The daily death rate in the Kingdom has also been rising recently due to the fact that more vulnerable people, such as the elderly or people with chronic illnesses, have been getting infected, according to al-Abd al-Ali.
The spokesman advised against large gatherings and urged the public to maintain social distancing practices, wash their hands regularly, and wear masks at all times when leaving their homes.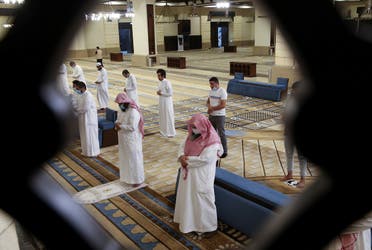 The interior ministry had on Friday warned that if cases continued to rise in the capital Riyadh, then stricter restrictions may be imposed in the city.
The ministry imposed a curfew in Jeddah from the hours of 3 p.m. to 6 a.m., starting from June 6 until June 20.
"There needs to be more adherence and more following of the rules in Riyadh and Jeddah," al-Abd al-Ali said.
Read more:
Coronavirus: Saudi Arabia reimposes restrictions, curfew in Jeddah
Coronavirus: Saudi Arabia's economy shows strengths despite COVID-19, say experts