US Navy confirms demotion of captain of coronavirus-hit USS Theodore Roosevelt
The US Navy said Friday it would not reinstate the captain of a coronavirus-stricken aircraft carrier, saying he was in part to blame for the severity of the crisis on the warship.
Admiral Michael Gilday, chief of naval operations, said Brett Crozier, who was fired as captain of the USS Theodore Roosevelt in April, was guilty of "questionable judgment" in handling an outbreak of COVID-19 aboard the nuclear-powered ship in March.
For more coronavirus news, visit our dedicated page.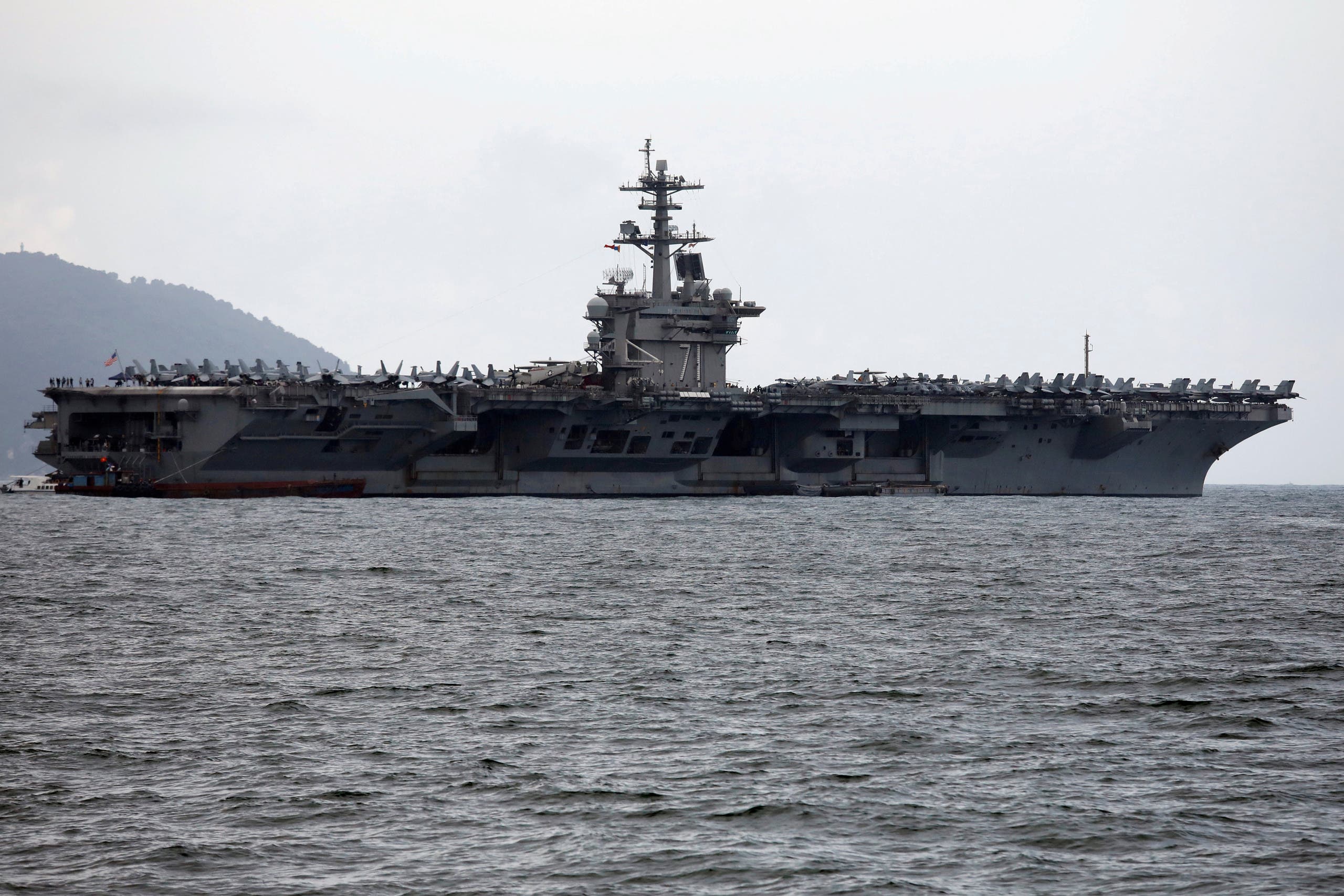 The USS Theodore Roosevelt, with a crew of nearly 5,000, is docked in Guam, and the Navy said as many as 3,000 were taken off the ship and quarantined in April. More than 100 sailors on the ship had tested positive for the virus at the time.
For all the latest headlines follow our Google News channel online or via the app.
At the time, Crozier wrote a memo and raised warnings the ship was facing a growing outbreak of the coronavirus and asked permission to isolate the bulk of his crew members on shore, an extraordinary move to take a carrier out of duty in an effort to save lives.
Read more:
Coronavirus: Mosques in Saudi Arabia's Mecca set to reopen on June 21
Coronavirus: Traces of COVID-19 found in Italy's sewage water from December 2019
Iran urges social distancing as coronavirus cases top 200,000