Coronavirus: Dubai Tourism issues guidelines for entertainers at areas within hotels
Authorities at Dubai Tourism have issued new guidelines for entertainers performing at restaurants and outdoor areas within hotel establishments as the country loosens coronavirus restrictions, according to a document.
The "entertainers permits guidelines" document dates July 2 sets several restrictions and protocols hotel establishments must follow within their premises when it comes to hosting entertainers who are required to apply for a permit.
For more coronavirus news, visit our dedicated page.
The areas specified in the documents where the permits apply include indoor and outdoor restaurants where applicable, indoor and outdoor pools, and indoor and outdoor common areas within hotel establishments.
The areas were permits are not applicable include bars, night clubs and other areas such as a dance floor.
Group Bands will not be allowed to perform under the set guidelines, only single performers, according to the document.
For more coronavirus news, visit our dedicated page.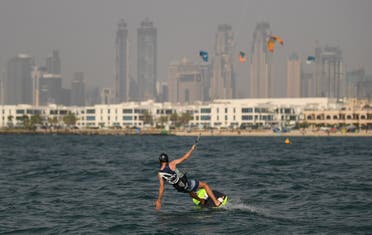 The document listed the following general rules hotel establishments must follow at their premises:
- Any indoor sports activities e.g. pool tables, darts etc should follow Dubai Sports Council and Dubai Municipality guidelines.
- Single entertainer/performer to perform on dedicated stage only and no physical interaction is permitted with audiences.
- Minimum of 2-meter distance between performance areas and audiences [including seated/standing areas].
- Crowding is not allowed in all areas (eg spectators, dancing etc).
- Moving heads , flashes and clubbing ambiance is not allowed.
- Ensure the venue is sufficiently let at all times.
- Compulsory wearing of masks for all entertainers at all times.
Read more:
Coronavirus: UAE citizens, residents allowed to travel to international destinations
Coronavirus in UAE: Abu Dhabi beaches, parks reopen with strict restrictions