UFC Fight Island: Abu Dhabi event set to launch as world wrestles with coronavirus
UFC Fight Island is set to host fighters from across the world on an island in Abu Dhabi on Saturday, despite a range of challenges thrown up by the global coronavirus pandemic.
The mixed martial arts (MMA) competition will take place on Abu Dhabi's Yas Island between July 11-26, with four nights of fighting including UFC 251 featuring a headline welterweight title fight between Kamaru Usman versus Jorge Masvidal.
The event's island location has allowed organizers to implement unique regulations aimed at protecting the safety of staff, personnel, and employees from COVID-19.
For all the latest headlines follow our Google News channel online or via the app
The Department of Culture and Tourism (DCT) for Abu Dhabi has implemented an 11-kilometer "bubble" around Yas Island, with all individuals on the island required to quarantine for 14 days in a hotel and take a coronavirus test.
This island location has helped organizers create the "perfect place" to hold a fighting event protected from coronavirus, said Ali Al Shaiba, executive director of tourism and marketing at DCT, in an Al Arabiya English interview.
"[Yas Island] is the place I think that suits Fight Island because we can control it very well, the borders to the other islands are controlled, we know that if we create a bubble there will be the perfect place," he said.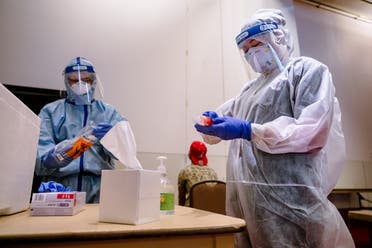 Sports in the age of coronavirus
The coronavirus pandemic has shut down most major global sporting events over the last few months, with some only now restarting – such as the much-delayed start of the Formula 1 season on Sunday.
The importance of a global sporting event to bring fans together is something that the organizers of Fight Island have been keen to highlight.
"I think it's bringing back hope you know, that things will come back … audiences are happy to see things happening. It's a matter of time for them now, they are excited," Shaiba said.
This excitement has also extended to the competitors involved, who are likely grateful for the opportunity to fight despite the challenges caused by the coronavirus, one competitor, Mounir "Sniper" Lazzez, explained.
"This is our duty as a fighter to put a show and entertainment on, it's a very good opportunity for us … Many people have lost their jobs so for us we are glad for the UFC finding a way to create Fight Island with Abu Dhabi," said Lazzez, who is the only fighter in the tournament based in the UAE.
Four events will be held at Fight Island, one Pay Per View, UFC 251, and three fight nights, on July 12, July 16, July 19, and July 26.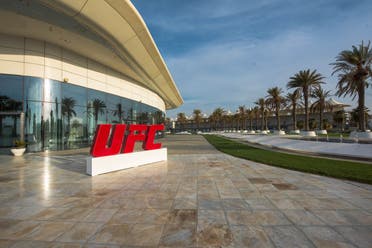 Read more:
Coronavirus in UAE: Abu Dhabi set to reopen gyms, sport centers on July 1
Beckham moves into virtual world, to bend it in esports with UK-based Guild
Women's participation in sports in Saudi Arabia rose by 149 pct since 2015: Minister