Coronavirus: Spain targets nightclubs, beaches in new lockdown restrictions
Nightclubs, bars and beaches — some of Spain's most beloved summer venues — are facing new lockdown restrictions after turning into coronavirus hot spots.
The northeast region of Catalonia now hosts two of the most worrying virus hotspots in Spain, prompting authorities to tighten restrictions in Barcelona and a rural area around Lleida that were relaxed only a month ago when Spain had its devastating outbreak in check.
Britain has put Spain back on its unsafe list and announced Saturday that travelers arriving in the UK from Spain must now quarantine for 14 days. Norway also ordered a 10-day quarantine for those returning from the Iberian Peninsula. France and Belgium are recommending that travelers ditch plans to spend their summer vacations in Barcelona and its nearby beaches, which have seen crowds too massive to allow for social distancing. Police have had to step in and take measures to reduce the number of beach-goers.
Some travelers said they were caught off guard by Britain's move - even Transport Minister Grant Shapps is reportedly on holiday in Spain.
"I think that it is extreme. If you only come for one day, no way," José González, a Spaniard heading to his home in London, said at Madrid's airport. "We will have to see what happens next. We will have to respect it and that's that. You can't do anything else."
Spain reported over 900 new daily infections on Thursday and Friday as authorities warned that the country which lost at least 28,400 lives before getting its outbreak under control could be facing the start of a second major onslaught.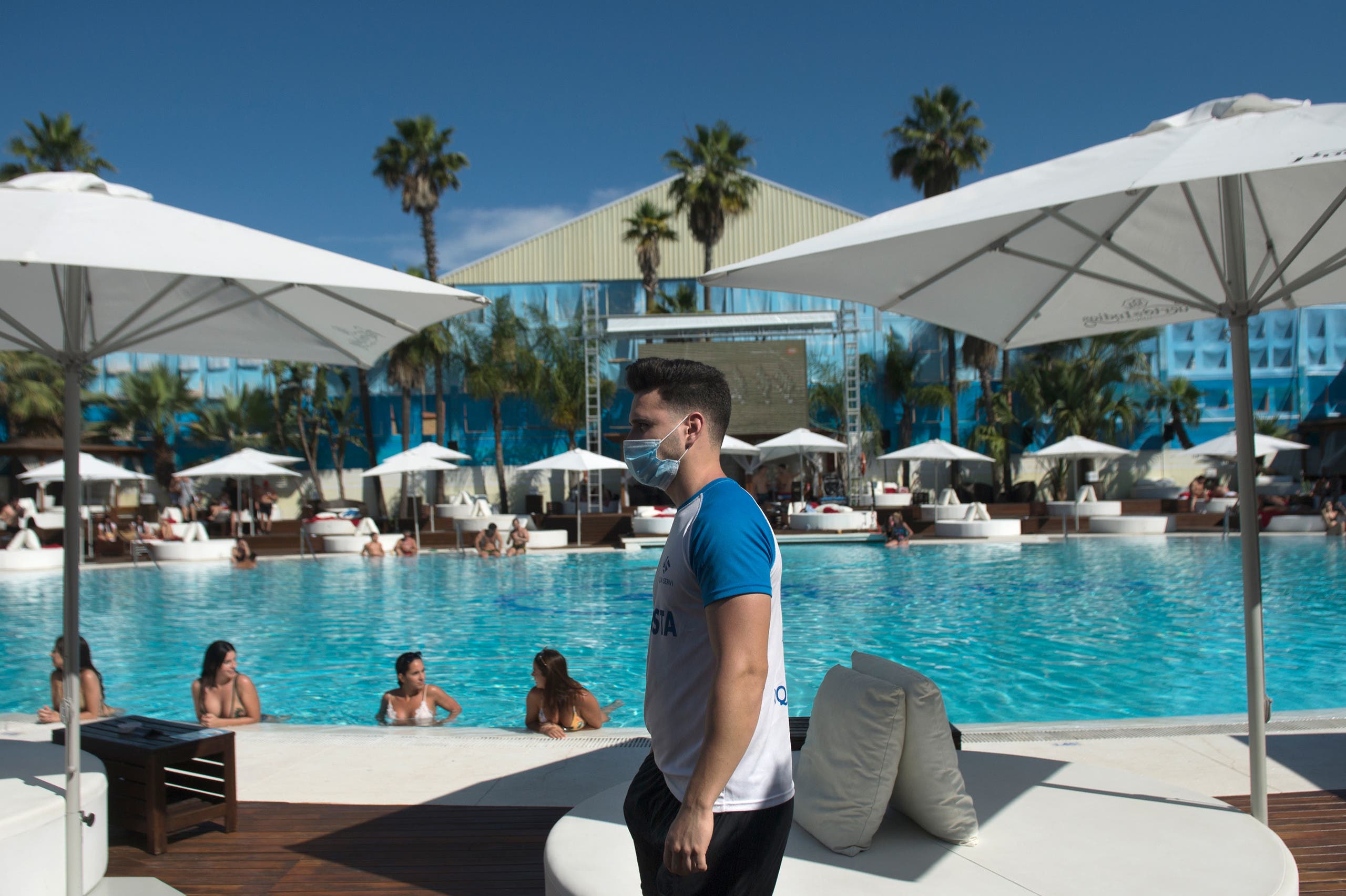 National health authorities warned that Spain already could be heading for a "second wave" of the virus that experts had forecast would come during the colder months.
Spanish and local Catalan authorities have tried to send a message of calm.
"Spain is a safe country," Spanish Foreign Minister Arancha González Laya said.
"Spain, like any other country from around the world that has managed to control COVID, is working to isolate the cases as soon as they appear, trace their contacts, and make sure that we treat them, separate them, so that the rest of the country can get on with their lives and the economy can continue and tourists can continue to enjoy Spain."
Catalonia ordered all nightlife venues to close for 15 days and applied a midnight curfew on bars
in and around Barcelona and Lleida late Friday, hours after French Prime Minister Jean Castex urged French citizens not to visit Catalonia due to the upticks in new infections.
"We know these measures are tough," said Catalonia public health chief Josep Maria Argimon.
"But we have to ask for the maximum collaboration of our citizens so they don't last any longer than they have to. If we see that the growth of contagion is exponential, then the only way to stop it is to limit free movement."
Catalonia's regional government, run by separatists who had complained about Spain's centralization of the health crisis from March to June, is struggling to maintain tabs on the growing clusters that have overwhelmed undermanned contact tracing teams.
Tourism employs 2.6 million people in Spain and generates 12 percent of the country's economic activity. Spain's government, unions and industry leaders are heavily invested in promoting the message that Spain is a safe destination for foreigners to salvage the tourism season.
Read more:
US reports over 60,000 new coronavirus cases daily for 12 consecutive days: Tally
Coronavirus: Australia reports deadliest day since start of COVID-19 outbreak
Coronavirus: Kuwait lifts lockdown on last isolated area, sets travel protocols