Coronavirus: Europe facing a second wave of COVID-19, says UK health minister
Britain's Health Secretary Matt Hancock said on Thursday he was worried about a second wave of coronavirus infections in Europe and that the government would not hesitate to act to bring back quarantine measures if necessary to keep Britain safe.
For more coronavirus news, visit our dedicated page.
"I am worried about a second wave. I think you can see a second wave starting to roll across Europe, and we've got to do everything we can to prevent it from reaching these shores, and to tackle it," Hancock said during an interview on Sky News.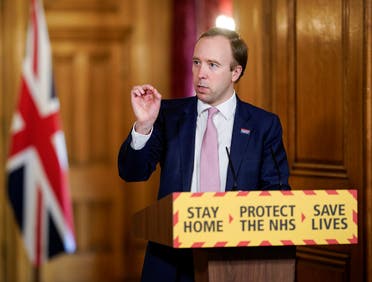 "We have significant concerns about the second wave that is coming across Europe. And it's not just Spain ... but there are other countries too where the number of cases is rising. And we are absolutely determined to do everything that we can to keep this country safe," he said.
Read more: Coronavirus lockdowns and face masks can prevent COVID-19 second wave: Study
Britain re-imposed a 14-day quarantine period on people arriving from Spain last week, which was criticized by the aviation industry and Spanish authorities.
Read more: Spain insists it is 'safe' for tourists despite coronavirus spike in some parts
Other European countries favoured by British tourists for summer holidays, such as France, remain exempt from quarantine measures as things stand but have seen a rise in infections, leading to fears that they too would soon be subject to quarantine measures.
Hancock did not mention any other country by name apart from Spain.
Read more:
Coronavirus: COVID-19 PCR test needed to travel to UAE, here's all you need to know
Coronavirus: UAE, Saudi Arabia turn to staycations for Eid al-Adha as tourism hit
Worldwide coronavirus cases soar past 17 million: AFP COVID-19 tally