Coronavirus: 455,000 people in Italy ticketed, fined for not obeying lockdown
Some 455,000 people in Italy received citations or fines for not obeying early lockdown rules, according to Italian Interior Ministry figures released Saturday.
The government imposed a nationwide lockdown in a bid to slow the coronavirus on March 11.
Citizens could go out for essential work or food shopping in a country that became the epicenter of the virus in Europe.
Authorities says they cited 1,117 people for violating quarantine through July 31. The numbers of cases and deaths have dramatically decreased since the peak in Italy.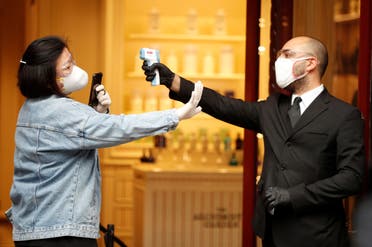 Italy currently has 252,809 known cases. More than 35,000 people have died, sixth highest in the world.
Read more:
US will 'continue to support' Israel, UAE in future peace talks: WH official
Grieving Lebanese neighborhoods struggles to rebuild city after Beirut explosion
Massive Qatari media campaign targets Arab opinion following UAE-Israel peace deal