Every region in Italy reported new coronavirus cases on Sunday after a record 99,000 tests turned up another 1,444 cases.
The health ministry says one more victim of COVID-19 brought Italy's official death toll to 35,473 on Saturday.
Italy has nearly doubled its daily tests this month amid a surge in new infections, mostly among young people returning from vacation.
While most are asymptomatic, the number of people requiring hospitalization and intensive care is creeping back up.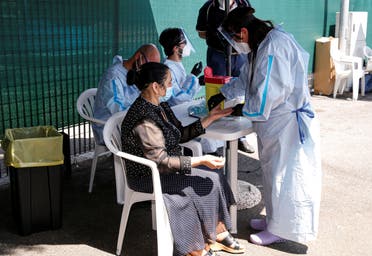 Italy, the onetime European epicenter of the virus, plans to start school on Sept. 14. Unlike other European countries, Italy never reopened schools last spring.
Read more:
Hassan Nasrallah says Hezbollah is open to new political contract for Lebanon
Saudi Aramco discovers two new oil and gas fields in northern Saudi Arabia
Half of Lebanon at risk of food crisis following Beirut explosion, warns UN