Coronavirus: COVID-19 saliva tests as effective as PCR nose swabs, UAE study shows
Saliva screenings are as effective at detecting the novel coronavirus as the commonly used PCR nasal swab tests, a new study conducted by researchers in the United Arab Emirates has found.
For more coronavirus news, visit our dedicated page.
The study – published in the Infection and Drug Resistance journal – determined that it is not necessary for medical staff to conduct nose swabs to detect the virus.
A team of researchers at the Mohammed Bin Rashid University of Health Sciences in Dubai collected and analyzed saliva and nasal swabs from 401 adults who had visited the Khawaneej Health Center for a COVID-19 test.
The results showed that saliva can be used for viral detection with 70 per cent sensitivity and 95 per cent specificity, making it just as effective as the nasal swab.
Also read: Coronavirus: FDA approves Yale's COVID-19 saliva test for emergency use
A less invasive and more comfortable saliva screening can also be administered by the patients themselves, which changes the way tests have been done across the country.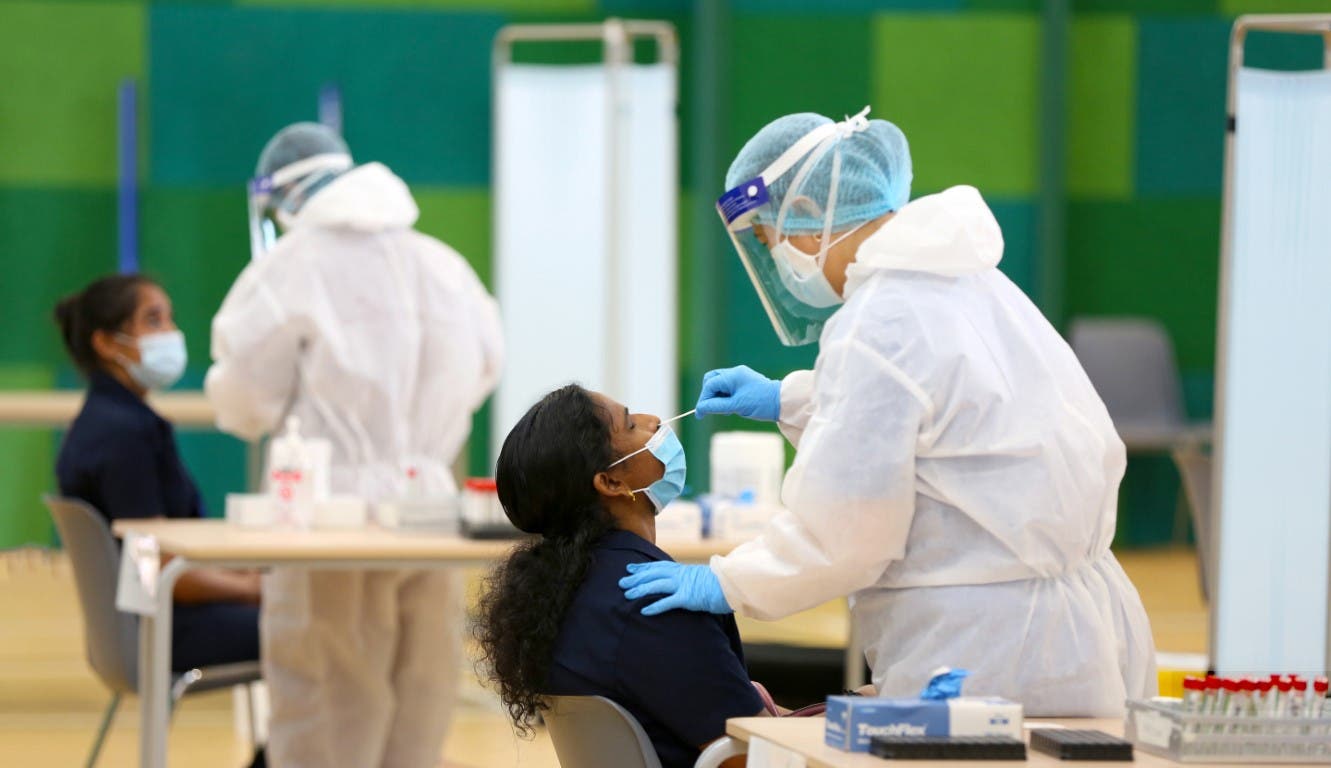 A saliva screening would not only increase potential testing in the UAE, but it could also minimize the risk of exposing medical staff to COVID-19 and reduce the amount of medical equipment used.
"With everyone looking for easy alternatives to nasopharyngeal swab, our study shows how the adoption of saliva as specimen for Covid-19 testing can decrease the strain on healthcare resources," Abiola Senok, the study's lead investigator, said.
Saliva screenings would also reduce potential exposure of staff to the virus and minimize the amount of medical equipment used.
"For the current nasopharyngeal swab, staff need to wear personal protective equipment when taking the samples from the patients. With saliva the patients collect their own samples, therefore PPE resources can be freed up for use elsewhere," Senok added.
Currently, the UAE has several COVID-19 tests available across the country including the standard PCR nasal swab test, the laser DPI test, the LamPORE test, and the serology test.
The laser DPI test scans the blood for signs the body has been fighting a virus, while the LamPORE test examines both saliva and swab RNA samples.
A serology tests scans for COVID-19 antibodies and determines whether someone has had the virus and is now potentially immune to it.
Read more:
Coronavirus: Entering Abu Dhabi requires either COVID-19 PCR or laser test, not both
Coronavirus: UAE emirate of Fujairah opens up third COVID-19 free test center