Coronavirus: Third grade teacher dies from COVID-19 after going back to classroom
School district officials in South Carolina said Wednesday that a third grade teacher who was last in her classroom less than two weeks ago has died from COVID-19.
Richland School District 2 spokeswoman Libby Roof said in a news release that 28-year-old Demetria "Demi" Bannister was diagnosed with the virus on Friday and died Monday.
Officials say Bannister was a third grade teacher starting her fifth year of teaching at Windsor Elementary School in Columbia.
Bannister was at the school on Aug. 28, which was a week of teacher workdays before the school year began.
She is the first teacher death reported in South Carolina since the school year started.
South Carolina reported just 250 new COVID-19 cases on Wednesday, the lowest since June 3.
But only 1,744 virus tests were reported, as the rate of positive cases remains above the 10 percent level which worried health officials.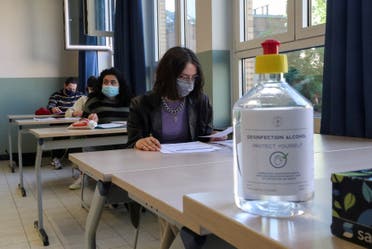 Health officials said that positive rate still concerns them because it means the virus is still spreading, especially through people who show no symptoms.
Health officials are watching the numbers closely with a combination of Labor Day weekend events and parties and going back to school.
All school systems had to start the school year by Tuesday, and most districts are allowing students to attend classes in person at least one day a week.
Read more:
Turkey arrests journalist for 'insulting' Turkish sultan on Twitter
How the UAE is 'keeping kosher' for Jewish tourists after Israel deal
Timeline: Security incidents in Lebanon on the rise as economy worsens