Amid fears of a second wave, countries around the world are implementing new restrictions aimed at curtailing a global resurgence of COVID-19 cases.
This has caused concern for many as schools and businesses beginning to open their doors again for the first time in months, as previous restrictions began to ease.
But experts warn that even with new restrictions, the novel coronavirus is here to stay.
"Even countries throughout Europe that have done a really great job of reducing spread haven't eliminated the virus entirely," Christine Blackburn, Deputy Director, Pandemic & Biosecurity Policy Program at Scowcroft Institute of International Affairs at Texas A&M University, told Al Arabiya English.
For more coronavirus news, visit our dedicated page.
Although a second wave is predicted to be less universal than the initial wave, made up of more isolated outbreaks and thus theoretically easier to manage, many sectors are still reeling from massive economic downturns brought about by the previously enacted lockdowns in early spring, especially in industries like hospitality and tourism. Many have expressed doubts as to whether governments around the world can afford a second extended lockdown, especially when increasing numbers of people are growing tired of living under such restrictions.
"If the virus is still spreading, any change in mobility of people – going back to school, allowing gatherings, losing restrictions – is going to lead in an uptick in cases."
Across the globe, countries have implemented various control efforts, including mandated mask wearing, local movement restrictions, and physical distancing measures to control the increases and clusters of new COVID-19 cases.
Southeast Asia currently shows the highest increase in new COVID-19 cases, with over 600,000 new cases reported, according to the World Health Organization weekly epidemiological update for the week ending September 6. Increases in the number of new cases have also been reported in Europe and the eastern Mediterranean.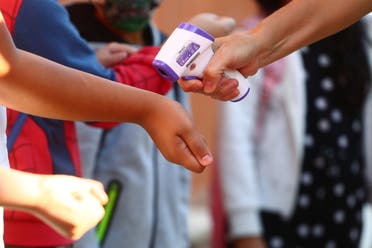 The Americas have seen a 1 percent increase in reported cases, but a 4 percent decrease in reported deaths, according to the same WHO report. The Americas continue to carry the highest burden of the disease globally, accounting for nearly half of all new cases reported in recent weeks. Meanwhile, Africa and the Western Pacific have declined in both cases and deaths.
Getting kids back to school
Countries like France, the UK and the US had begun to relax restrictions, with businesses and schools reopening in many areas. The decisions to do so have been hotly debated, especially when it comes to schools.
"Children across the world are falling behind in education because of school closures," Blackburn said. "This could have long-term impacts on these children and entire countries. Getting children back into school as safely as possible should have been a top priority and I don't think it was in all places."
Read more: Coronavirus: Six ways countries are sending students back to school amid COVID-19
Reimposing lockdowns could be an effective measure in curbing the rise in cases, preventing the virus from reaching more people and thus reducing new infections. However, according to Francois Balloux, a Professor of
Computational Systems Biology at University College London and the Director of the UCL Genetics Institute, such measures are unlikely to completely prevent the transmission of COVID-19.
Read more:
Coronavirus: Turkey bans boating companies from hosting parties to slow virus spread
UK's Birmingham tightens coronavirus restrictions after infection rate rises
Dubai issues fines, orders business to close for not enforcing COVID-19 measures
"In the presence of an epidemic spread, there's no real way to completely bring the risk of getting infected to zero," Balloux told Al Arabiya English. "So, irrespective of precaution – unless the precaution itself is so extreme that you're not getting outside of the house or interacting with anyone – then there's always a slight risk."
Conflicting coronavirus narratives
Further complicating matters is the prevalence of inaccurate, unfounded and conflicting information regarding COVID-19, making it more difficult for people to make informed decisions about their personal safety.
"People really wish to either find some sort of portents of hope or, on the other hand, some people really feel like they need their doses of despair, and this creates all sorts of interesting stories, which range from the bizarre takes on actual things to the completely nonsensical," remarked Balloux. "There's a lot of fear and hysteria, and people just find it difficult to sift through what is factual and what is a bit more fanciful."
According to the WHO, most people infected with the COVID-19 virus will experience mild to moderate respiratory illness and recover without requiring special treatment. Older people and those with underlying medical problems, such as cardiovascular disease, diabetes, chronic respiratory disease or cancer are more likely to develop serious illness.
Efforts to produce a viable COVID-19 vaccine are progressing, but it remains unclear when or if such a vaccine will become generally available.
"There are a very large number of vaccines under development," Balloux said. "I think mass vaccination campaigns with a safe vaccine are unlikely to start before a year's time. People design vaccines within weeks. The challenge is to ensure that it is effective and safe."
In the meantime, it remains vital that people continue to wash their hands thoroughly, disinfect surfaces, maintain social distancing and avoid gathering in large numbers, especially indoors, in order to minimize the spread of COVID-19.
Not the end of the world
"What I would like to stress is that this is obviously a very severe public health crisis, but it's also not the end of the world," said Balloux. "The prediction from the beginning was that the virus would eventually become what we call endemic. After a couple of years, it's just another virus in circulation and you have cases each year, and obviously that represents some morbidity and mortality, but it generally doesn't stop people from living their lives."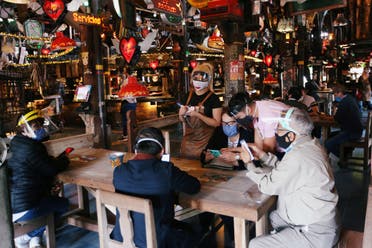 First identified in December 2019 in Wuhan, China, the WHO declared the outbreak of COVID-19 a public health emergency of international concern on January 30, 2020, before upgrading it to pandemic status on March 11. Since then, more than 27.8 million cases have been reported across 188 countries and territories, resulting in more than 904,000 deaths worldwide.
Experts warn, however, that we should also prepare for the possibility of further global outbreaks in the future.
"I think in the next several decades we are going to see more pandemics," cautioned Blackburn. "Climate change, global travel, urbanization – these are all things that contribute to disease emergence and global spread. This will not be our last pandemic."