Coronavirus: All you need to know about traveling to, from Saudi Arabia
Saudi Arabia on Tuesday started to allow certain citizens and residents to enter and exit the Kingdom after lifting its suspension of all international travel put in place in early March to contain the coronavirus outbreak.
After January 1, 2021, all citizens and residents of the country will be allowed to travel.
For more coronavirus news, visit our dedicated page.
Here's what you need to know about the relaxed restrictions and regulations:
Who can enter and exit Saudi Arabia starting from September 15?
GCC citizens and non-Saudis who have valid work, residency or visit visas, given they adhere to the coronavirus-related health precautions.
For Saudi Arabian citizens, only individuals who meet at least one of the following criteria can travel to and from the Kingdom:
-Civilian and military government employees assigned to official duties.
-Diplomatic and consular employees in missions abroad and foreign attaches as well as individuals working for regional and international organizations. Family members will be allowed to accompany these workers.
-People in occupations that require travel for commercial and industrial business.
-Export, marketing, and sales managers whose work requires visiting clients abroad.
-Patients who require treatment abroad if they have a medical report.
-Scholarship students, students paying their own tuition, trainees in medical fellowship programs, and students who are required to travel abroad for their studies or training.
-Humanitarian cases, which include reuniting a citizen's family with their relatives abroad, or those who need to travel following the death of a husband, wife, parent, or child outside the country.
2. What requirements must travelers meet before traveling to Saudi Arabia?
Travelers must provide a negative coronavirus test taken within 48 hours before their flight. The test must be done at a certified authority outside the Kingdom.
3. What are the regulations for arriving passengers?
All travelers arriving in Saudi Arabia must take a coronavirus test upon their arrival.
They must quarantine at home for three days after they enter the country and can only leave once their test result comes back negative.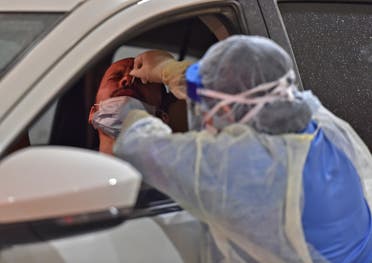 4. What if a traveler tests positive for the coronavirus after they arrive in Saudi Arabia?
If a traveler tests positive for the coronavirus after they arrive in Saudi Arabia, they must self-isolate at home for a period of 10 days.
If they continue to have symptoms even after they have been quarantining, then they must stay at home until symptoms disappear.
If they do not have symptoms, they must self-isolate at home for three additional days to ensure they do not infect others.
5. How can a traveler prevent infection during their journey to, and from, Saudi Arabia?
The General Authority of Civil Aviation (GACA) urged citizens and residents to adhere to all coronavirus countermeasures when traveling to protect themselves from infection.
A traveler can limit their chance of infection by wearing a mask at all times. For additional precautionary measures, a passenger can wear gloves or use a hand sanitizer after touching objects.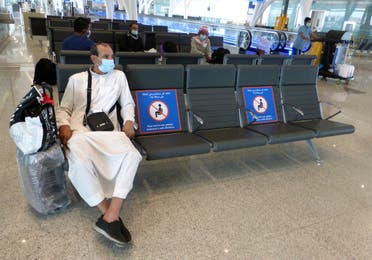 Maintaining a two-meter distance with others at the airport can also help prevent the spread of the coronavirus.
6. When will all citizens and residents of Saudi Arabia be permitted to travel?
All citizens and residents who do not fall under the above-mentioned categories will be allowed to travel internationally after January 1, 2021, according to the GACA.
The decision to lift travel restrictions completely will be reviewed 30 days prior to January 1, the GACA said.
7. When will tourists be permitted to visit the Kingdom?
No date has been set for the return of tourists to Saudi Arabia, but the GACA has announced that travel restrictions will be lifted at the start of 2021, pending review.
Read more:
Meet the Saudi Arabian women running a date factory
Netflix signs deal with Saudi Arabia animator Myrkott, creator of Masameer cartoons
Men and women in Saudi Arabia private sector must be paid equally: Ministry