Coronavirus: Saudi Arabia urges travelers to follow COVID-19 precautionary measures
Individuals traveling to and from Saudi Arabia must adhere to coronavirus countermeasures at all times, the Kingdom's General Authority for Civil Aviation (GACA) said on Wednesday.
For more coronavirus news, visit our dedicated page.
International flights to and from the Kingdom were suspended on March 15 as part of measures to contain the COVID-19 outbreak.
However, the GACA said that all airports around the country are ready to operate flights carrying passengers who fit the criteria for travel.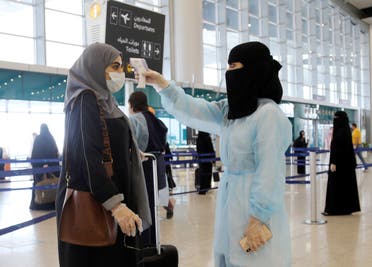 Certain categories of citizens and residents are allowed to enter and exit the Kingdom starting from September 15. All other citizens and residents will be allowed to travel after January 1, 2021.
Each airline must clarify its regulations for passengers ahead of their flights, the GACA said.
It is also the responsibility of the travel to ensure that they follow all health procedures of their destination country, the authority added.
Read more:
Coronavirus: Saudi Arabia allows international travel for set categories from Sept 15
Coronavirus: Saudi Arabia to partially lift ban on international flights