Coronavirus: Trump administration outlines plan to provide free COVID-19 vaccines
The US government outlined a sweeping plan Wednesday to make vaccines for COVID-19 available for free to all Americans, assuming a safe and effective shot is developed, even as top health officials faced questions about political interference with virus information reaching the public.
In a report to Congress and an accompanying "playbook" for states and localities, federal health agencies and the Defense Department sketched out complex plans for a vaccination campaign to begin gradually in January or even late this year, eventually ramping up to reach any American who wants a shot. The Pentagon would be involved with the distribution of vaccines, but civilian health workers would be the ones giving shots.
For more coronavirus news, visit our dedicated page.
But the whole enterprise is facing public skepticism. Only about half of Americans said they'd get vaccinated in an Associated Press-NORC poll taken in May.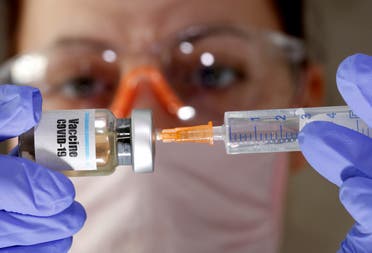 Centers for Disease Control and Prevention Director Dr. Robert Redfield discussed the plan before Senate lawmakers Wednesday amid concerns that his agency had been pushed to revise several scientific assessments of the virus by Trump appointees.
Redfield told members of the Senate's Appropriations Committee that the "scientific integrity" of the CDC's output "has not been compromised and it will not be compromised under my watch."
For all the latest headlines follow our Google News channel online or via the app.
As for the planned vaccine campaign, the CDC playbook for states says it is "much larger in scope and complexity than seasonal influenza or other previous outbreak-related vaccination responses." Redfield said the his agency will be working with state health officials to execute the vaccination plan in coming days.
Although President Donald Trump asserted Tuesday in an ABC News town hall that a vaccine could be three to four weeks away, officials made it clear to reporters on a call Wednesday that widespread availability would take months.
Read more:
Coronavirus: All you need to know about traveling to, from Saudi Arabia
Coronavirus: Saudi Arabia urges travelers to follow COVID-19 precautionary measures
In a pilot project, Alitalia to begin coronavirus-tested flights between Rome, Milan