Oman will reopen mosques in the country on November 15, with strict measures in place to prevent the spread of the coronavirus, according to state media.
Oman will restart international flights on Thursday, after they were suspended in March as part of coronavirus precautions.
For all the latest headlines, follow our Google News channel online or via the app.
"Flights will be scheduled according to health data for specific destinations and according to bilateral agreements with other airlines," ONA said.
On August 18, Oman allowed the reopening of tourist and international restaurants, as well as gyms and swimming pools located in hotels, under certain regulations and requirements, as the country seeks to ease coronavirus measures.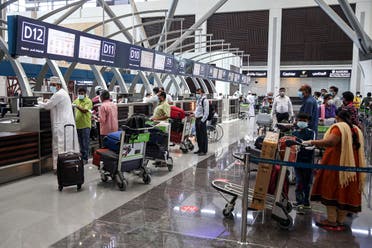 Oman has so far recorded 95,907 coronavirus infections and 885 deaths.
The number of recorded novel coronavirus cases in the six Gulf Arab states surpassed 800,000 on Tuesday, according to a Reuters tally.
Read more:
Coronavirus: Children have 44 pct lower chance of catching COVID-19 than adults
After escaping prison in Iran, persecuted Christian leader speaks out
Coronavirus: Bahrain extends 50 salary payment in sectors impacted by COVID-19