Coronavirus
France warns Europe of lengthy battle with COVID-19 after surpassing 1 mln cases
Europe faces a lengthy battle against the coronavirus at least until mid-2021, France warned on Friday, as anxious governments introduced ever more restrictions to curb the disease once again accelerating through the continent.
Europe's daily infections have more than doubled in the last 10 days, reaching a total of 7.8 million cases and about 247,000 deaths, as a second wave right before winter has crushed economic revival hopes.
For all the latest headlines follow our Google News channel online or via the app.
"When I listen to scientists I see that projections are for at best until next summer," French President Emmanuel Macron said during a visit to a hospital near Paris.
France, which passed 1 million cases on Friday with a new record daily total of more than 42,000, has been one of the hardest-hit nations and has imposed curfews.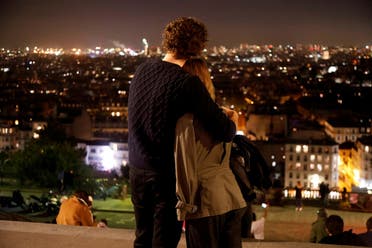 COVID-19 patients already occupy nearly half of France's 5,000 intensive care beds and one of the government's advisers warned the virus was spreading more quickly than in spring.
Further curbs are underway by governments desperate to avoid a repeat of blanket lockdowns that brought some control in March and April but strangled economies.
"We are all afraid," said Maria, a 73-year old pensioner in the Slovakian town of Dolny Kubin, where officials were piloting a testing scheme. "I see what's happening and it is terrifying."
Belgium, another of the worst-hit countries, whose foreign minister went into intensive care this week, further limited social contact and banned fans from sports matches.
For more coronavirus news, visit our dedicated page.
In the Czech Republic, with Europe's highest per capita infections, Prime Minister Andrej Babis moved to sack his health minister for apparently flouting rules on masks after a meeting in a restaurant that should have been closed.
In Spain, which passed the 1 million case milestone earlier this week, two regions, Castilla and Leon and Valencia, urged the central government to impose night-time curfews.
Read more:
Coronavirus: AstraZeneca resumes US COVID-19 vaccine trial, optimism seen for J&J
Coronavirus: Saudi Arabia again warns of $266 fine for ignoring countermeasures
Coronavirus: Two more Palestinian officials test positive for COVID-19