Coronavirus: UAE forms national committee for COVID-19 management
The UAE announced on Saturday a new national committee dedicated to managing the country's COVID-19 recovery, according to state news agency WAM.
The National Committee for Management and Governance of the COVID-19 Pandemic Recovery Phrase will be headed by Minister of State Sultan Al Jaber. UAE representatives of ministries - including the Ministry of Presidential Affairs, Ministry of Defence, Ministry of Health and Prevention, and Ministry of Finance - will be involved.
Read more: Coronavirus: As tourism faces 'worst challenge' yet, Dubai looks for the opportunity
Al Jaber, who is responsible for a number of economic, political, development and social files in the country, is also CEO of the Abu Dhabi National Oil Company.
The committee aims to achieve efficiency for the COVID-19 recovery phase by putting in place sustainability procedures for businesses and developing "proactive support programs for various establishments by identifying their roles, responsibilities and key strategic and operational performance indicators with a view to ensuring a safe return to normalcy across society," according to the statement.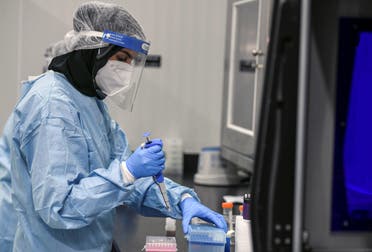 On Saturday the Gulf country detected 1,121 new coronavirus cases, with five COVID-19 related deaths. Over 143,990 tests were conducted.
The number is slightly lower than Friday's number of infections, which numbered 1,172. The number of cases in the country has decreased since reporting a record high of 1,578 on October 22.
Read more:
Coronavirus: US reports world record of more than 100,000 cases in single day
Over 1,000 Muslim leaders around the world adopt anti-Semitism definition via council
Clashes at Lebanon's capital Beirut as people protest French cartoons of the Prophet