Moderna Inc's experimental COVID-19 vaccine is more stable than expected at temperatures that ordinary refrigerators can provide and can be distributed using existing cold-chain shipping and storage infrastructure.

That opens the door for its early use in hard to reach places that might not be appropriate for Pfizer Inc's vaccine which needs ultra-cold storage.

Here are details of how it could be distributed.

How cold is cold storage?
We just announced that mRNA-1273, our COVID-19 vaccine candidate, has met its primary efficacy endpoint in the first interim analysis of the Phase 3 COVE study.
Read more: https://t.co/vYWEy8CKCv pic.twitter.com/YuLubU1tlx

— Moderna (@moderna_tx) November 16, 2020

When will it be shipped, to whom?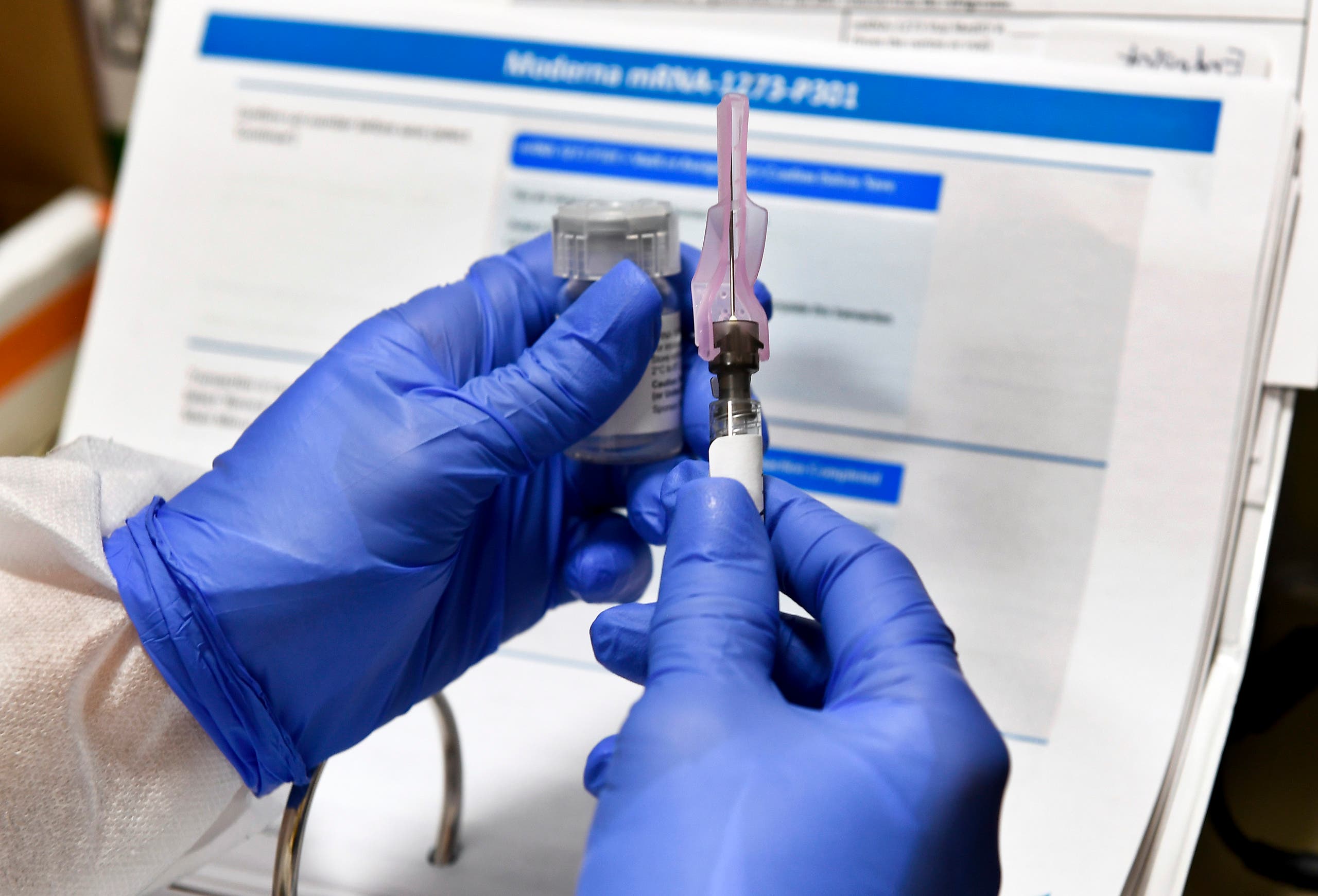 Nurse Kathe Olmstead prepares a shot as the world's biggest study of a possible COVID-19 vaccine, developed by the National Institutes of Health and Moderna Inc., gets underway Monday, July 27, 2020, in Binghamton, N.Y. (AP)


How well does the Moderna vaccine work?
SHOW MORE
Last Update: Monday, 16 November 2020 KSA 15:18 - GMT 12:18