Coronavirus
Senior Russian Sputnik V vaccine researcher strangled to death in Moscow
A man suspected of killing a senior researcher responsible for developing the Sputnik V COVID-19 vaccine pleaded guilty to the crime on Friday.
Andrey Botikov, a senior researcher at the Gamaleya National Research Center for Epidemiology and Microbiology, was murdered during an argument, state news agency TASS reported on Saturday.
For the latest headlines, follow our Google News channel online or via the app.
Investigators said Alexey Vladimirovich Zmanovsky strangled 45-year-old Botikov in an apartment of a building on Rogova Street and fled, shortly before being apprehended by law enforcement.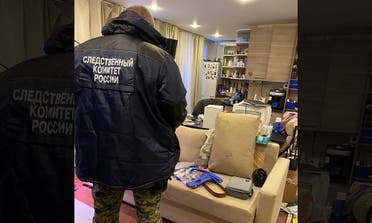 The defendant, 29, has a previous record of "serious crimes," TASS added. He is facing up to 15 years in prison.
The murder is reportedly a "domestic crime and the result of a conflict" according to TASS.
Russian President Vladimir Putin reportedly honored the virologist with the Order of Merit for the Fatherland award for his work on the vaccine in 2021. He was one of 18 scientists who developed the Sputnik V vaccine in 2020.
Read more:
Senior Russian defense official Marina Yankina falls to death from 16-story building
Another Russian found dead in India's Odisha, investigation underway
Russian falls to death in India's Odisha, days after mysterious demise of colleague