President Barack Obama began a fence-mending official visit to the kingdom of Saudi Arabia on Friday and met King Abdullah for talks that aides said focused on Middle East peace, Iran and ways to strengthen the Syrian opposition.

King Abdullah received Obama in Rawdat Khurayim, a desert camp 60 kilometers (35 miles) northeast of Riyadh shortly after the U.S. president landed in the capital.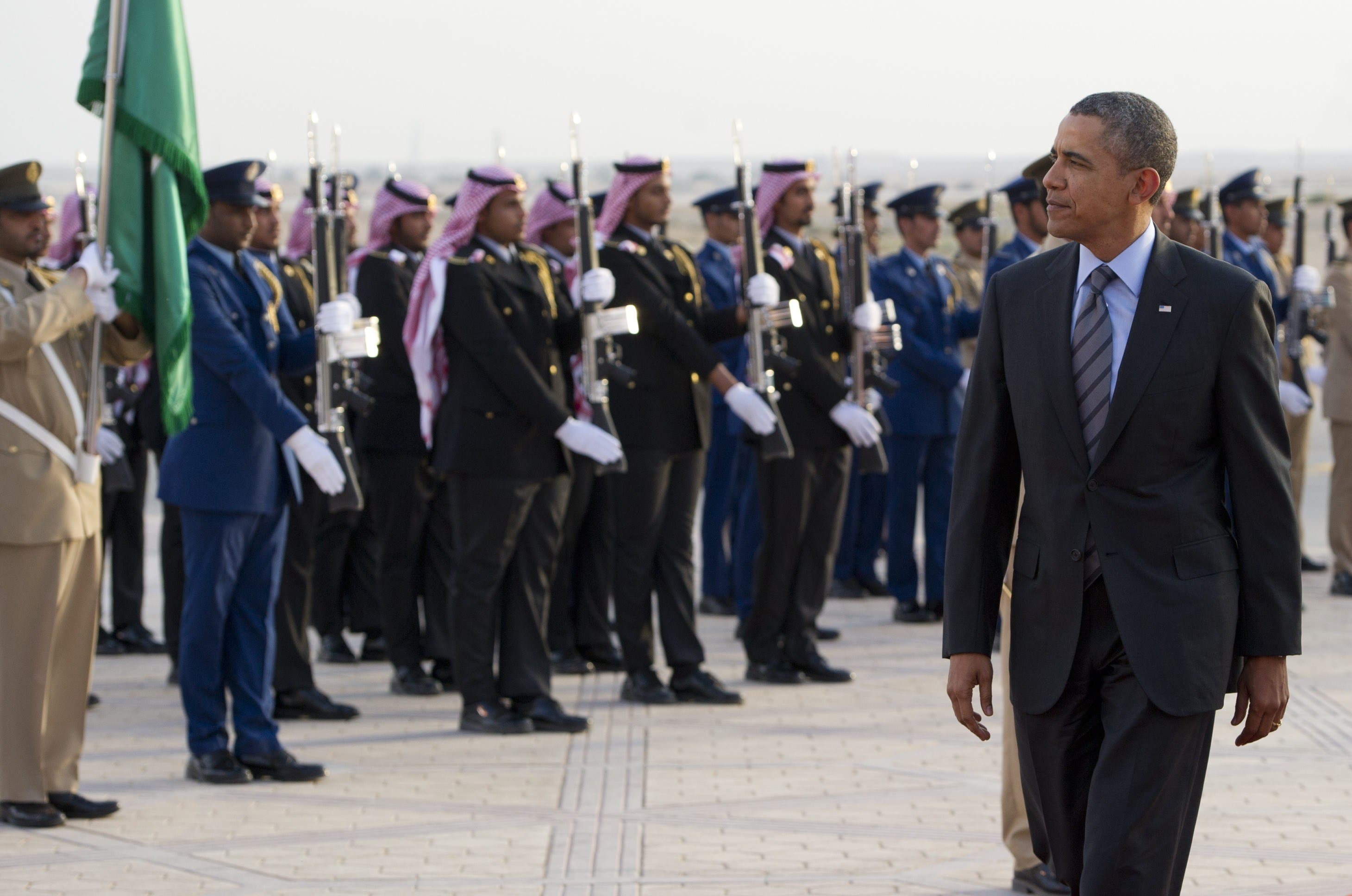 أوباما يصل الرياض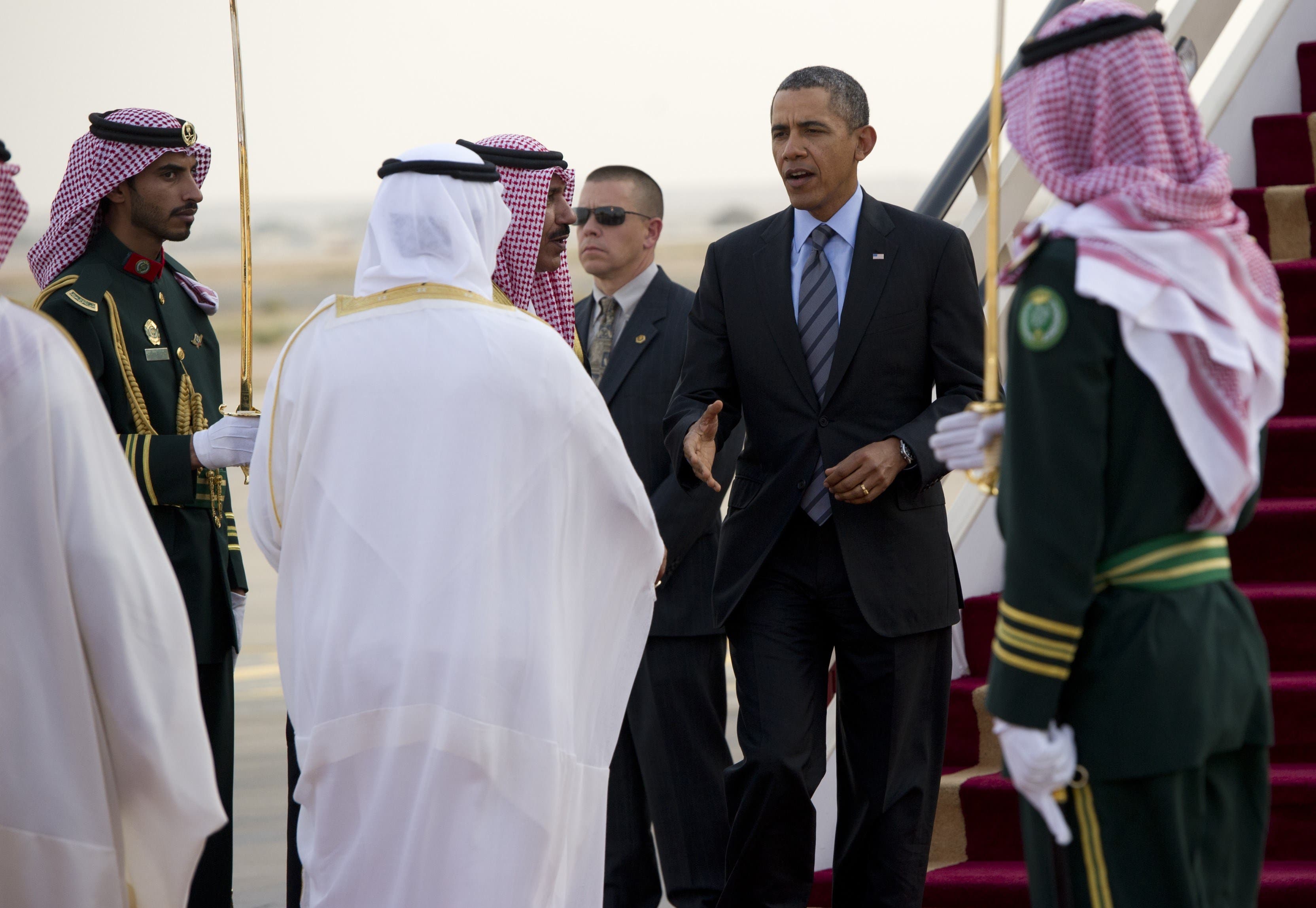 أوباما يصل الرياض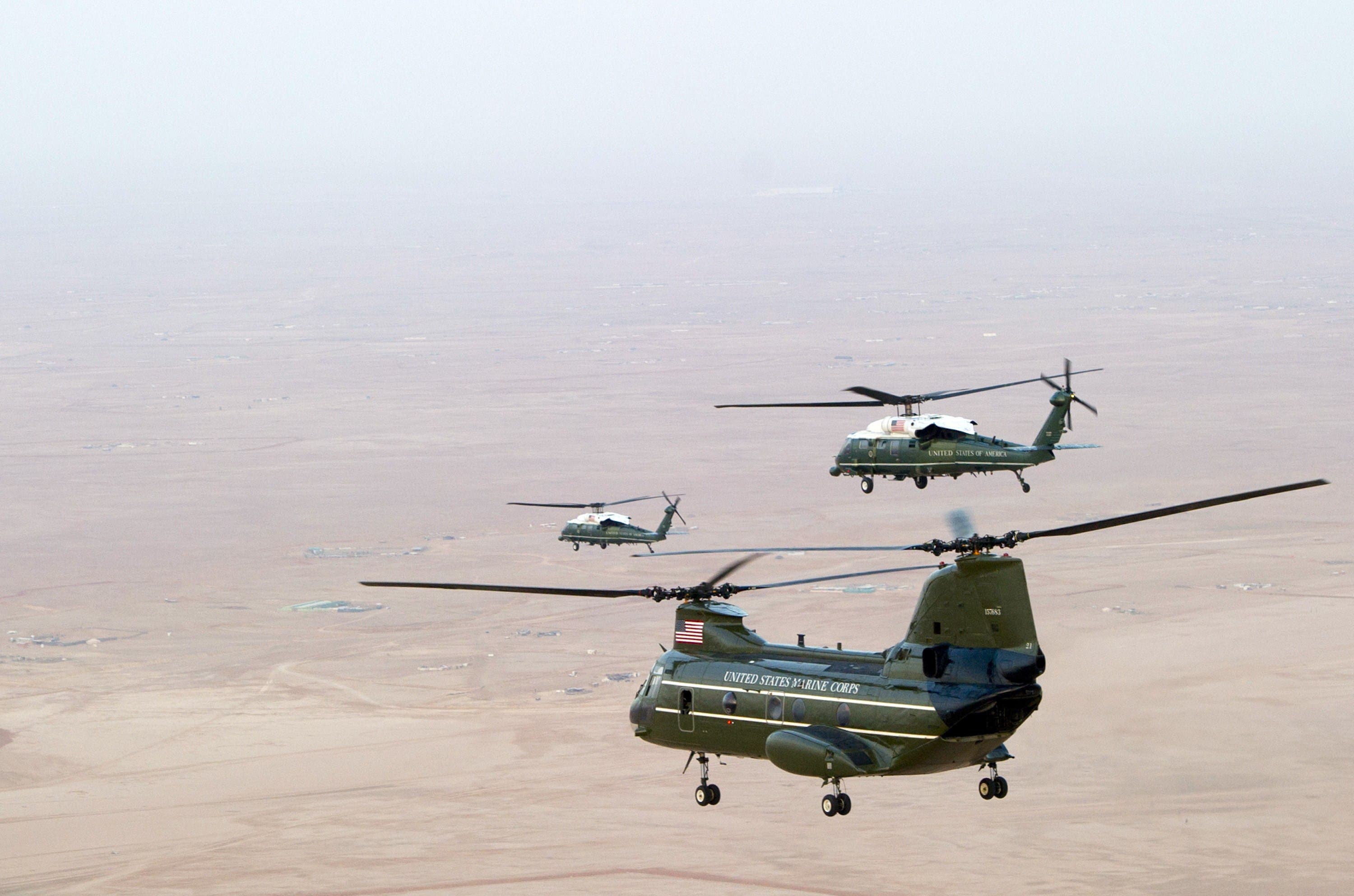 US Marine Corps helicopters escort US President Barack Obama to Rawdat Khurayim, Saudi King Abdullah's desert camp 60 KM (35 miles) northeast of Riyadh, on March 28, 2014.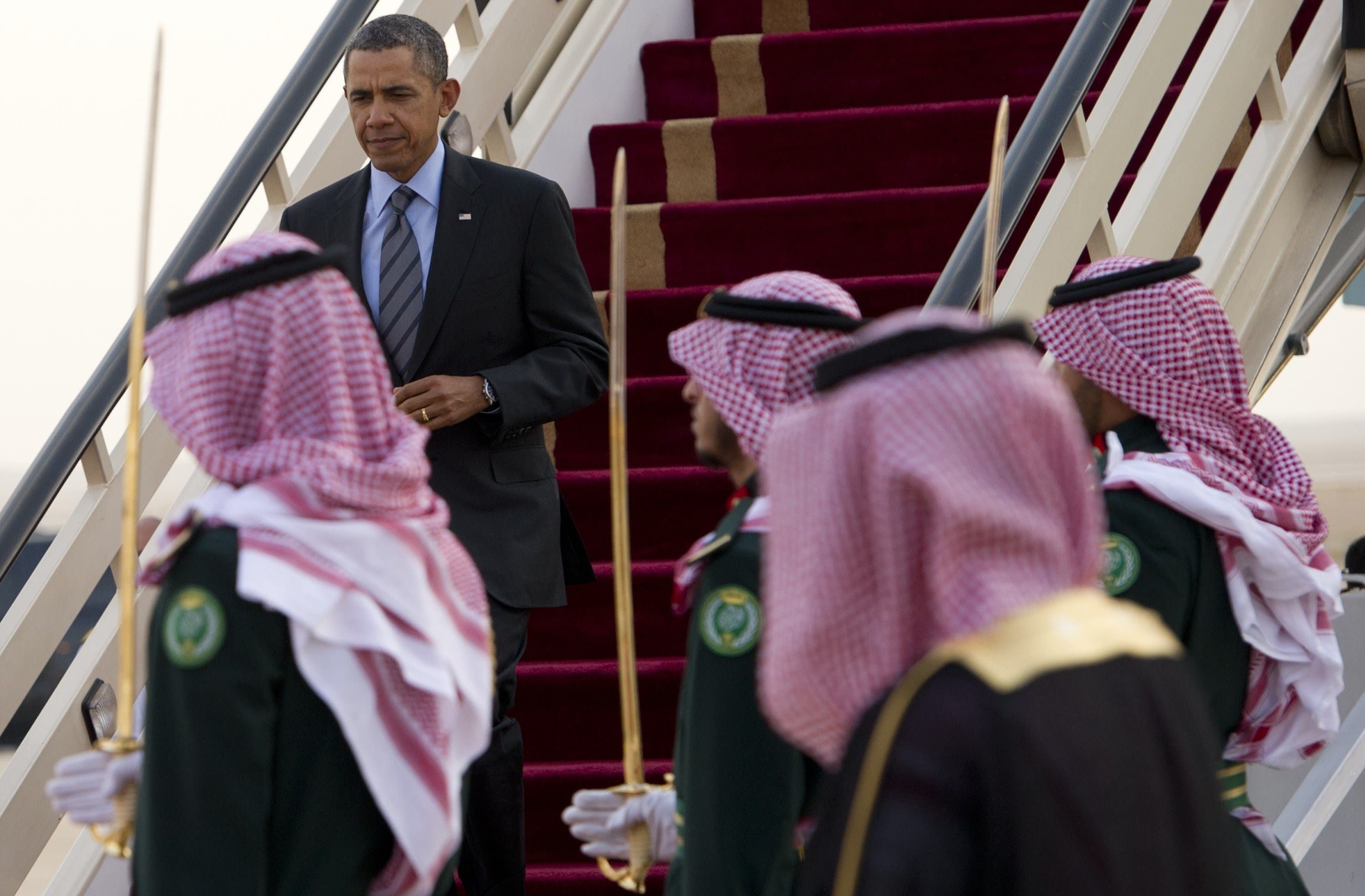 أوباما يصل الرياض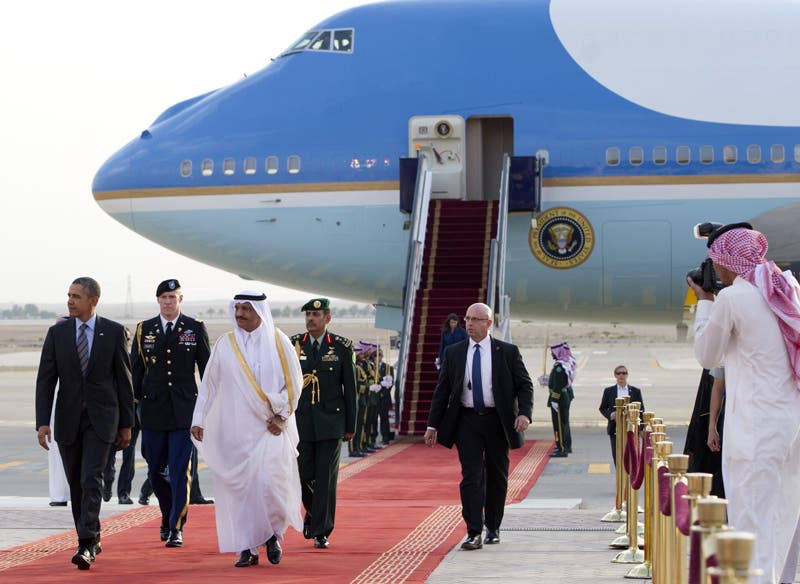 العاهل السعودي يستقبل الرئيس الأميركي
SHOW MORE
Last Update: Wednesday, 20 May 2020 KSA 09:41 - GMT 06:41