A roadside bomb followed by a suicide bomber detonating an explosives-rigged truck at a police checkpoint in northern Iraq killed 28 people Monday, while four people died in other attacks.

Militants have launched major operations in five different provinces in recent days, killing scores of people and highlighting both their long reach and the weakness of Iraq's security forces.

Iraq is suffering its worst violence in years, and with none of the myriad problems that contribute to the heightened unrest headed for quick resolutions, the bloodshed is likely to continue unabated.
Infographic: Twin bombings in Iraq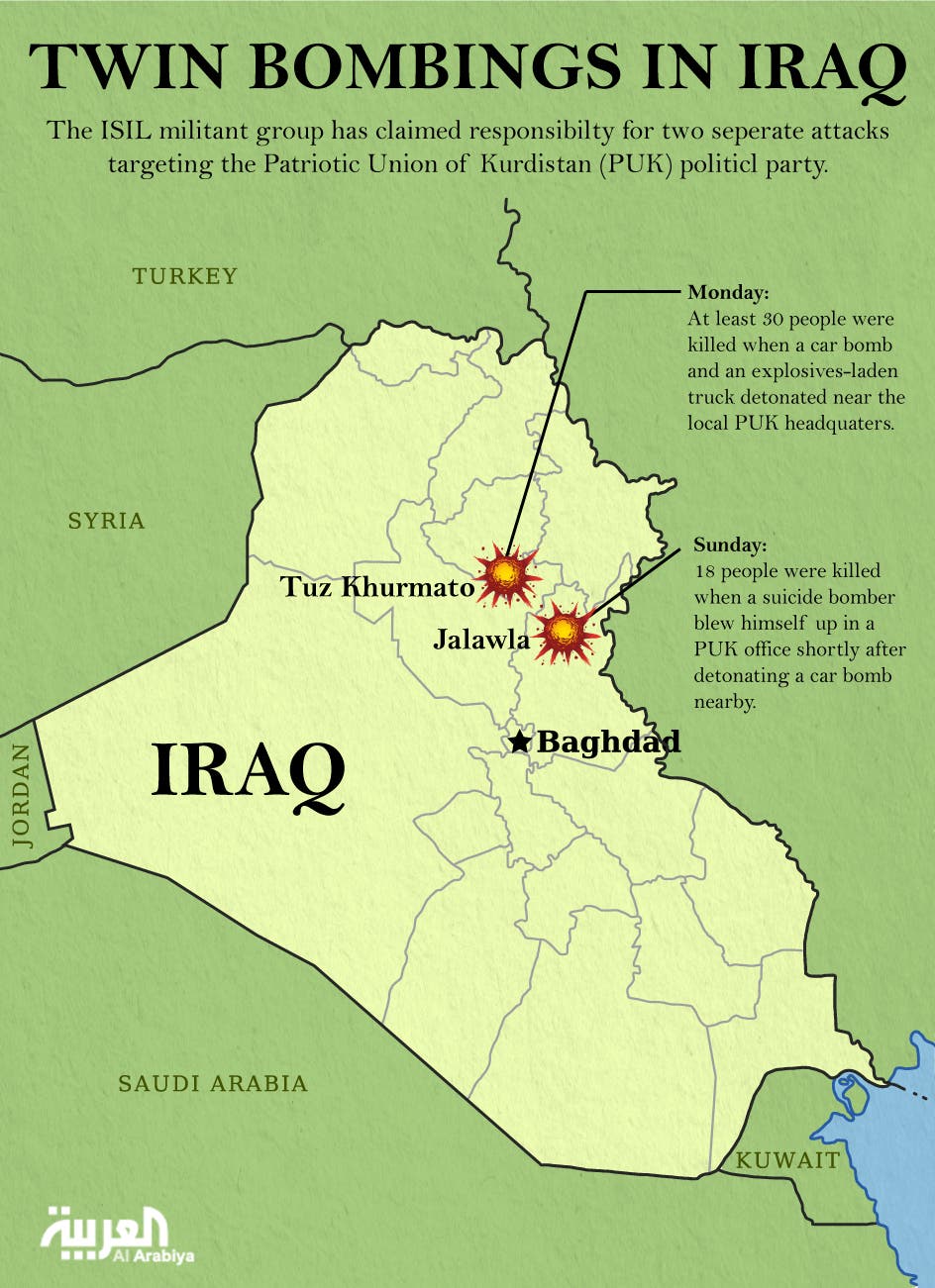 Infographic: Twin bombings in Iraq
SHOW MORE
Last Update: Wednesday, 20 May 2020 KSA 09:43 - GMT 06:43