France promised that those behind Tuesday's devastating car bomb attack on its embassy in Libya -- which wounded a girl living nearby and two guards -- would pay for the attack.

"The terrorists who wanted to attack France and Libya and undermine the friendship between them will pay" for the attack, French Foreign Minister Laurent Fabius warned.

He was speaking shortly after having visited the wrecked embassy in Tripoli in the hours following the bombing.

Libya's authorities had pledged to track down and punish the "terrorists" behind this "cowardly" attack, he added. Standing at his side was Libya's Foreign Minister Mohammed Abdel Aziz, who earlier had also condemned the "terrorist act".
Info graphic: French Embassy in Libya attacked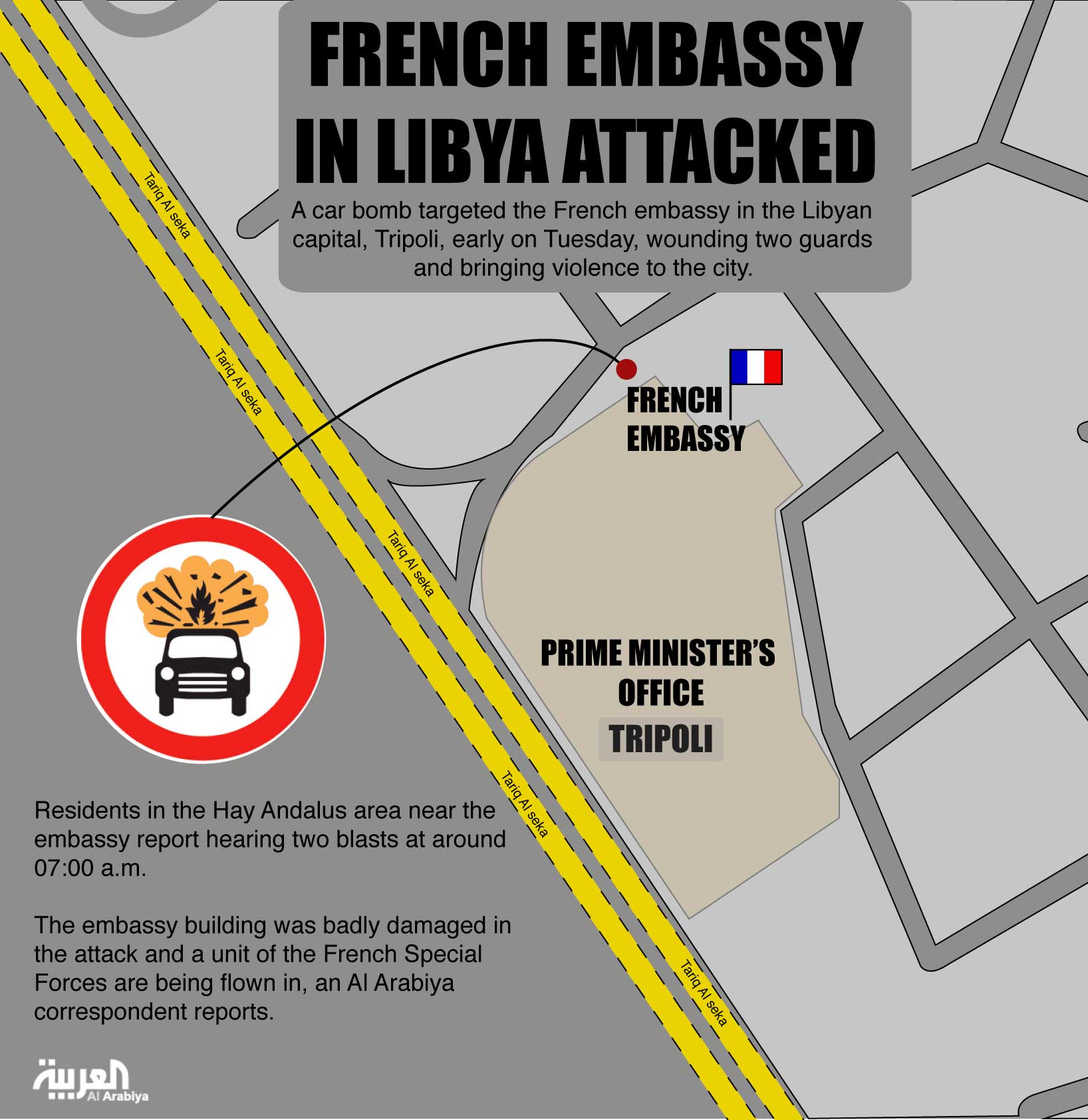 Info graphic: French Embassy in Libya attacked (Design by Farwa Rizwan / Al Arabiya English)
SHOW MORE
Last Update: Wednesday, 24 April 2013 KSA 10:02 - GMT 07:02