U.S. military forces launched air strikes against the leader of Somalia's al-Qaeda-linked al-Shebaab, the government said Tuesday, but gave no details if the attack was successful.

"The Americans carried out a major air strike targeting a gathering by senior al-Shabaab officials, including their leader Abu-Zubayr," said Abdukadir Mohamed Nur, governor for southern Somalia's Lower Shabelle region. The Pentagon have confirmed an "operation" was carried out.

Abu-Zubayr is the often used name for Shabaab supreme commander Ahmed Abdi Godane, listed by the U.S. State Department as one of the world's eight top terror fugitives.
Infographic: U.S. army attacks al-Shabaab in Somalia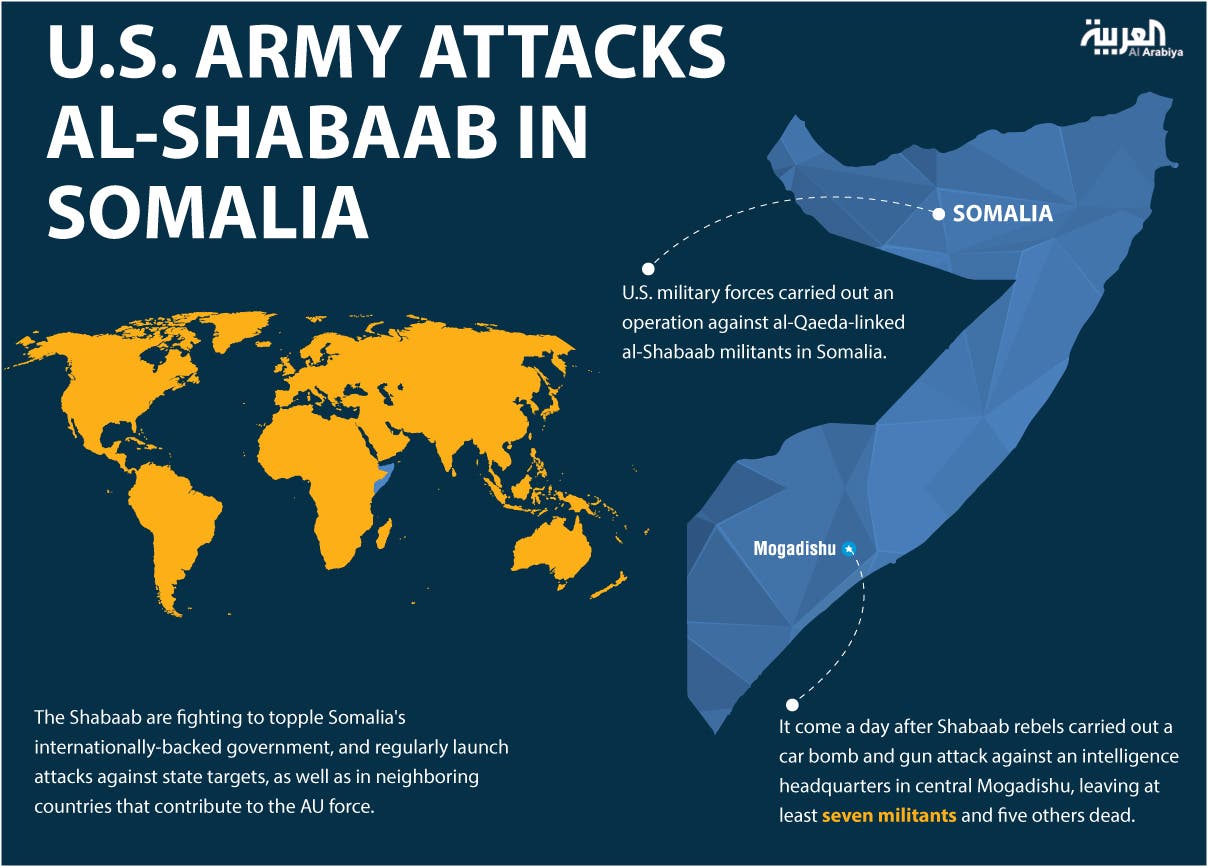 Infographic: U.S. army attacks al-Shabaab in Somalia


Shabaab rebels have targeted key areas of the Somali government or the security forces in an apparent bid to discredit claims by the authorities -- who are backed by the African Union's 22,000-strong AMISOM force -- that they are winning the war against the Islamist fighters.

The Shabaab are fighting to topple Somalia's internationally-backed government, and regularly launch attacks against state targets, as well as in neighboring countries that contribute to the AU force.
SHOW MORE
Last Update: Wednesday, 20 May 2020 KSA 09:44 - GMT 06:44