Morocco's government says heavy flooding in the south of the country has killed at least 17 people with a further 18 missing after heavy rains over the weekend.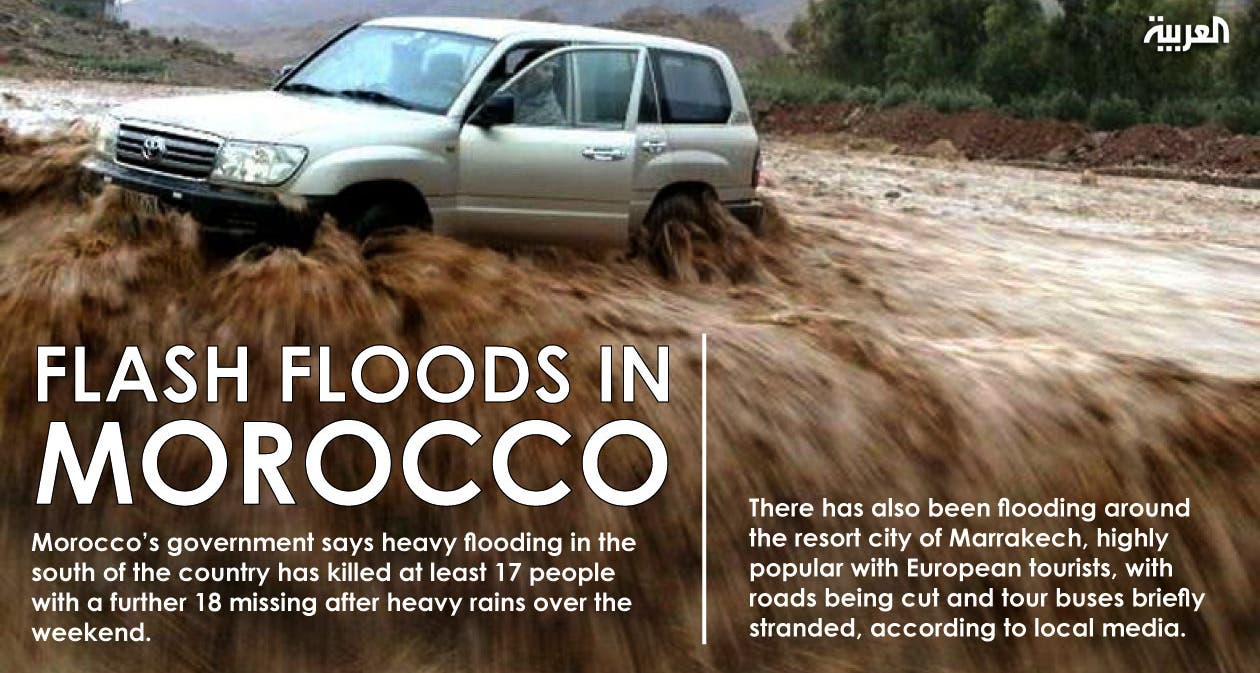 Farwa

There has also been flooding around the resort city of Marrakech, highly popular with European tourists, with roads being cut and tour buses briefly stranded, according to local media.

The ministry added that at least 18 people have been reported missing.

The press has also reported that dozens of homes have been swept away and bridges cut by the flooding.



SHOW MORE
Last Update: Wednesday, 20 May 2020 KSA 09:43 - GMT 06:43