Pakistani cricket star turned politician Imran Khan was Saturday elected into parliament in the northwestern city of Peshawar, where his main opponent conceded defeat.

'People have expressed confidence in Imran Khan and have rejected us,' former cabinet minister and senior Awami National Party (ANP) member Ghulam Bilour told private Express TV. The seat in Peshawar was one of four that Khan contested.

'I congratulate him,' Bilour told the TV channel. The secular ANP led the outgoing government in northwestern province Khyber Pakhtunkhwa.
Info graphic: Pakistan votes: Elections mark the first democratic transition of civilian power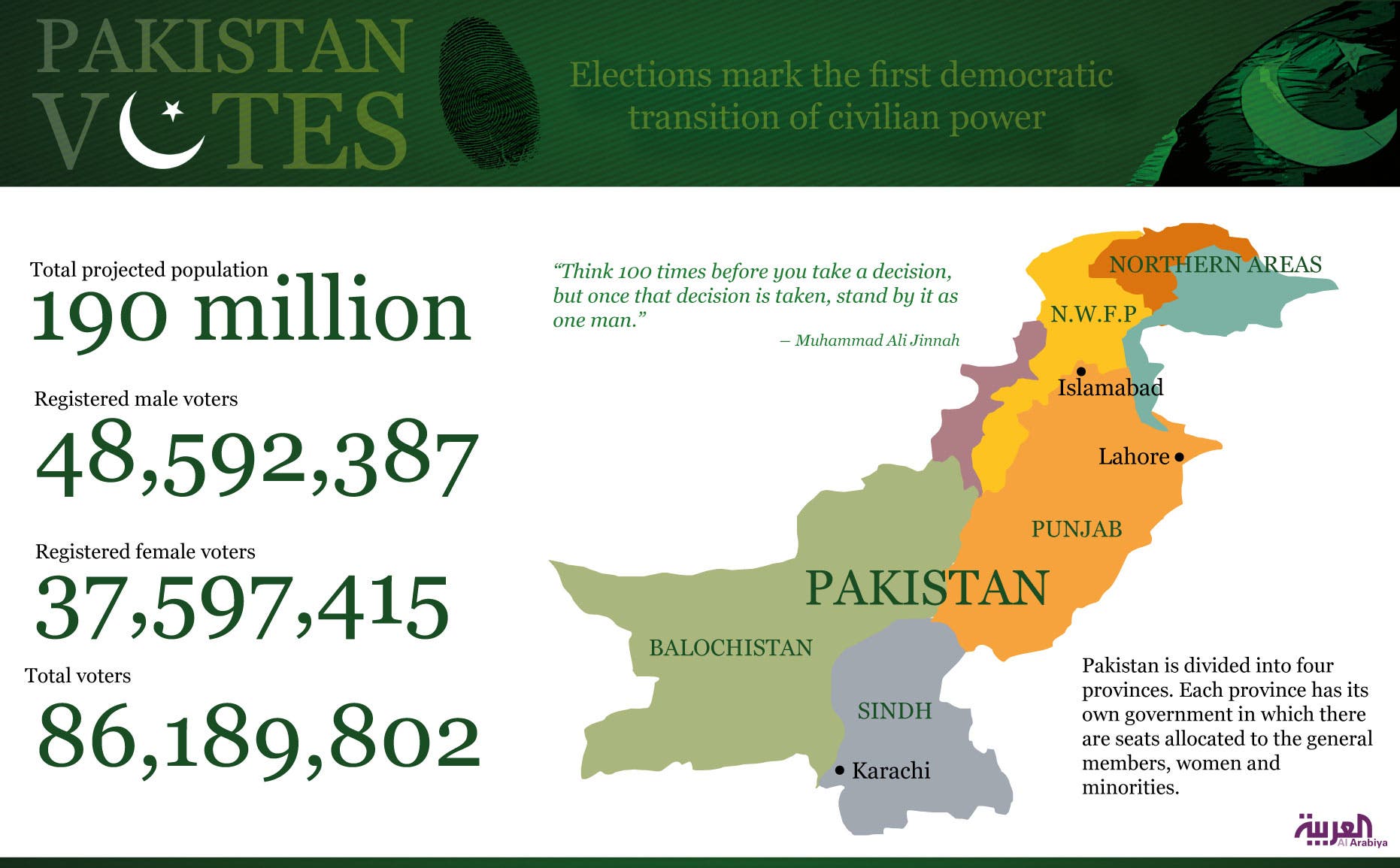 Info graphic: Pakistan votes: Elections mark the first democratic transition of civilian power (Design by Farwa Rizwan / Al Arabiya English)
SHOW MORE
Last Update: Wednesday, 20 May 2020 KSA 09:40 - GMT 06:40