Thousands of desperate Nepalese huddled under tents and sought scarce food and medical supplies on Monday, two days after a massive quake killed more than 3,200 people and overwhelmed authorities struggled to cope with the disaster.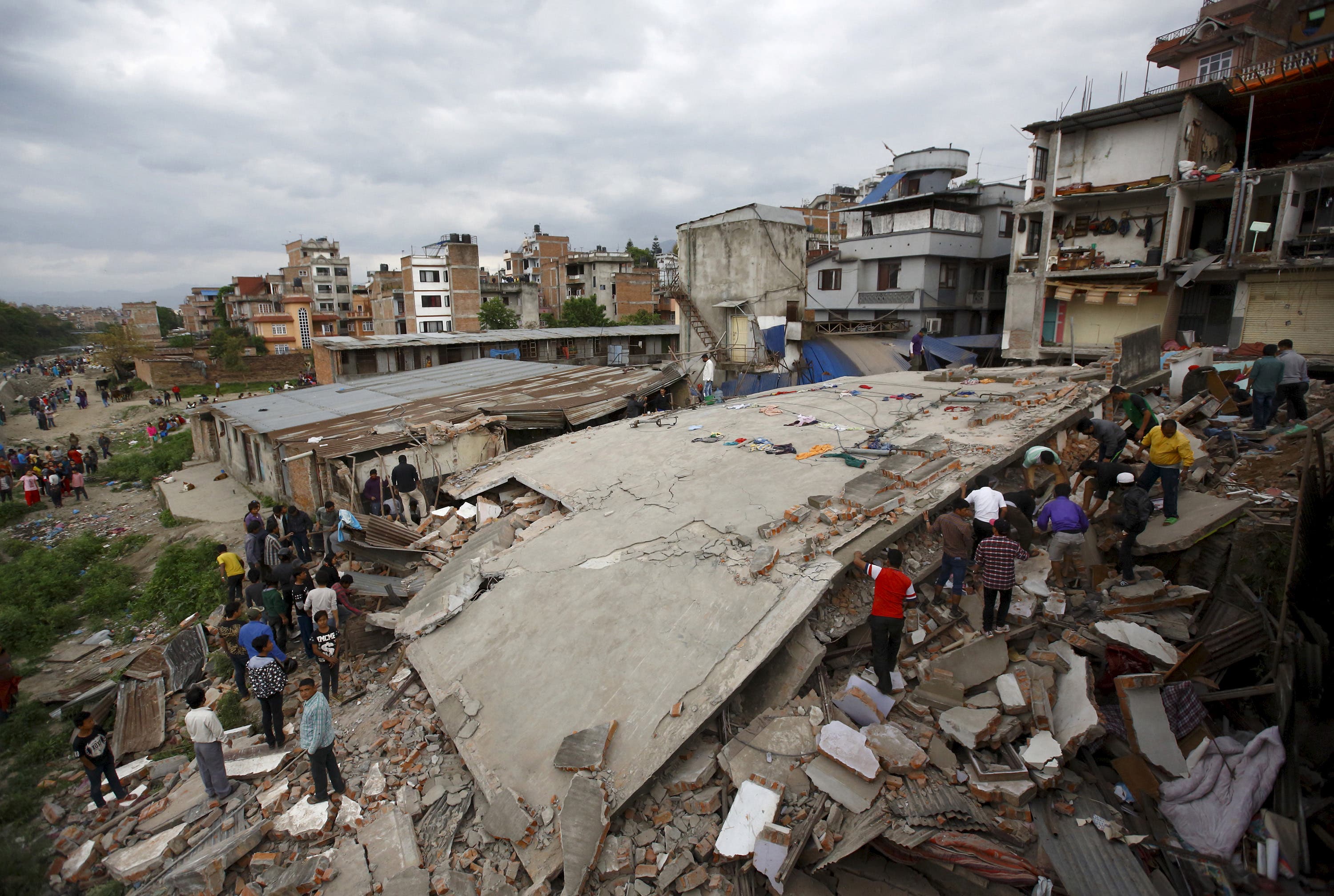 Powerful earthquake hits Nepal

Across Kathmandu and beyond, exhausted families whose homes were either flattened or at risk of collapse laid mattresses out on streets and erected tents to shelter from rain.

People queued for water dispensed from the back of trucks, while the few stores still open had next to nothing on their shelves. Crowds jostled for medicine at one pharmacy.

High in the Himalayas, hundreds of foreign and Nepalese climbers remained trapped after a huge avalanche ripped through the Mount Everest base camp, killing 17 people in the single worst disaster to hit the world's highest mountain.

A total of 3,218 people were confirmed killed in the 7.9 magnitude quake, a police official said on Monday, the worst in Nepal since 1934 when 8,500 died. More than 6,500 were injured.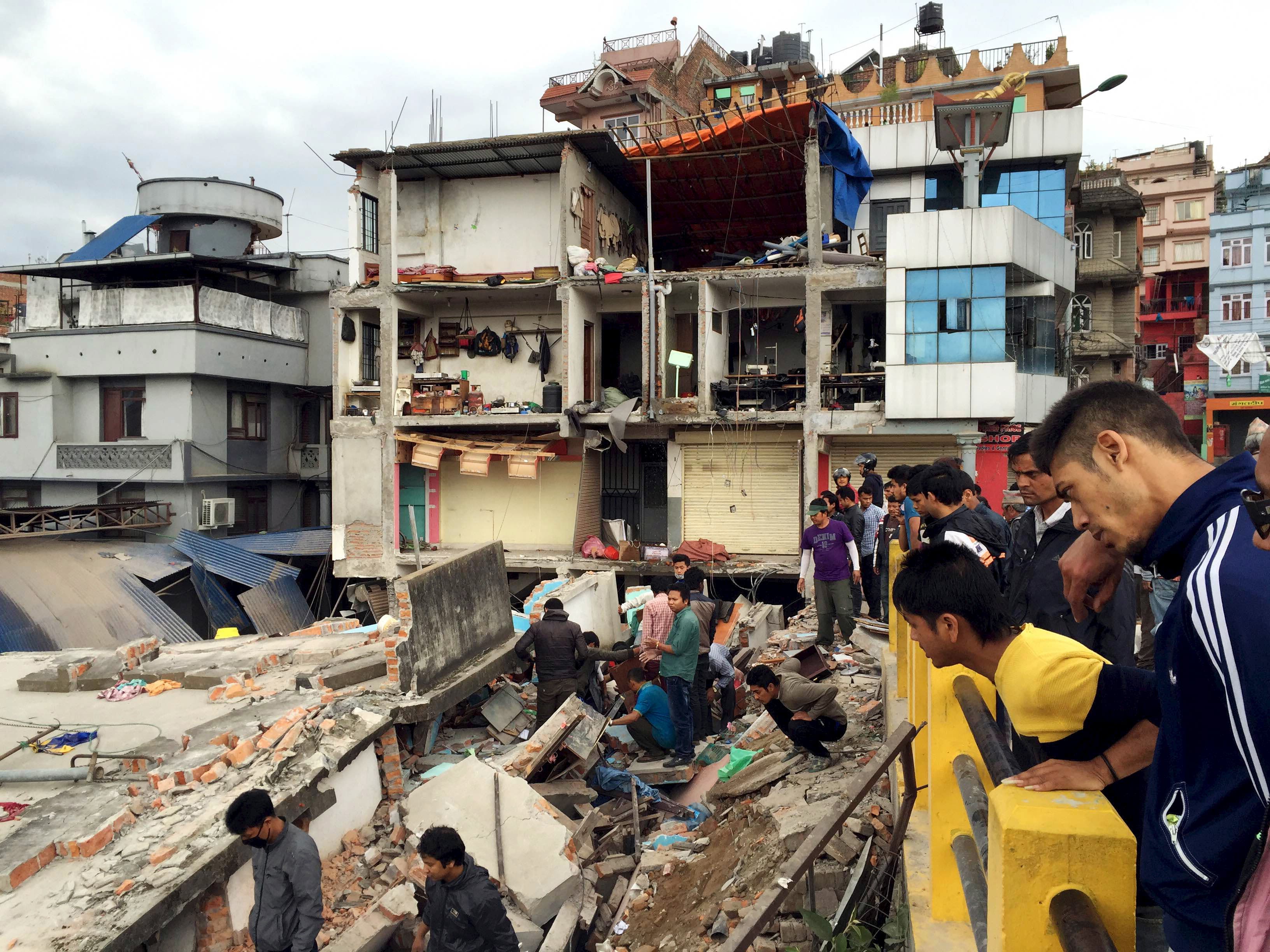 Powerful earthquake hits Nepal

Another 66 were killed across the border in India and at least another 20 in Tibet, China's state news agency said.

The toll is likely to climb as rescuers struggle to reach remote regions in the impoverished, mountainous country of 28 million people and as bodies buried under rubble are recovered.

"The rescue workers are in a really bad shape. We are all about to collapse. We have worked two straight nights," said home ministry official Laxmi Prasad Dhakal.

With so many people sleeping in the open with no power or water and downpours forecast, fears mounted of major food and water shortages.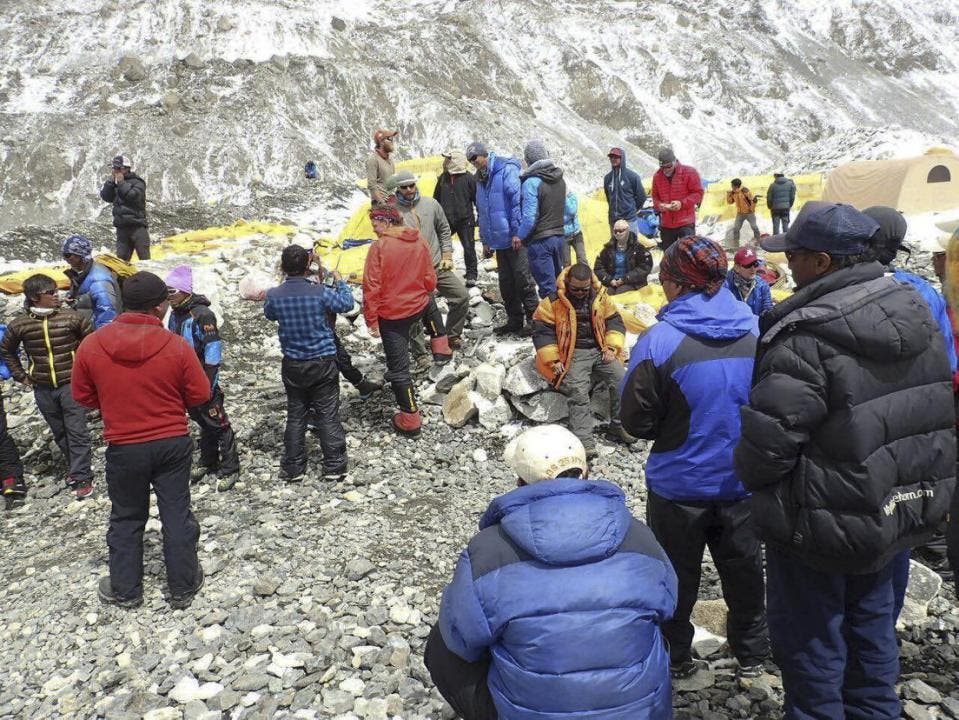 nepal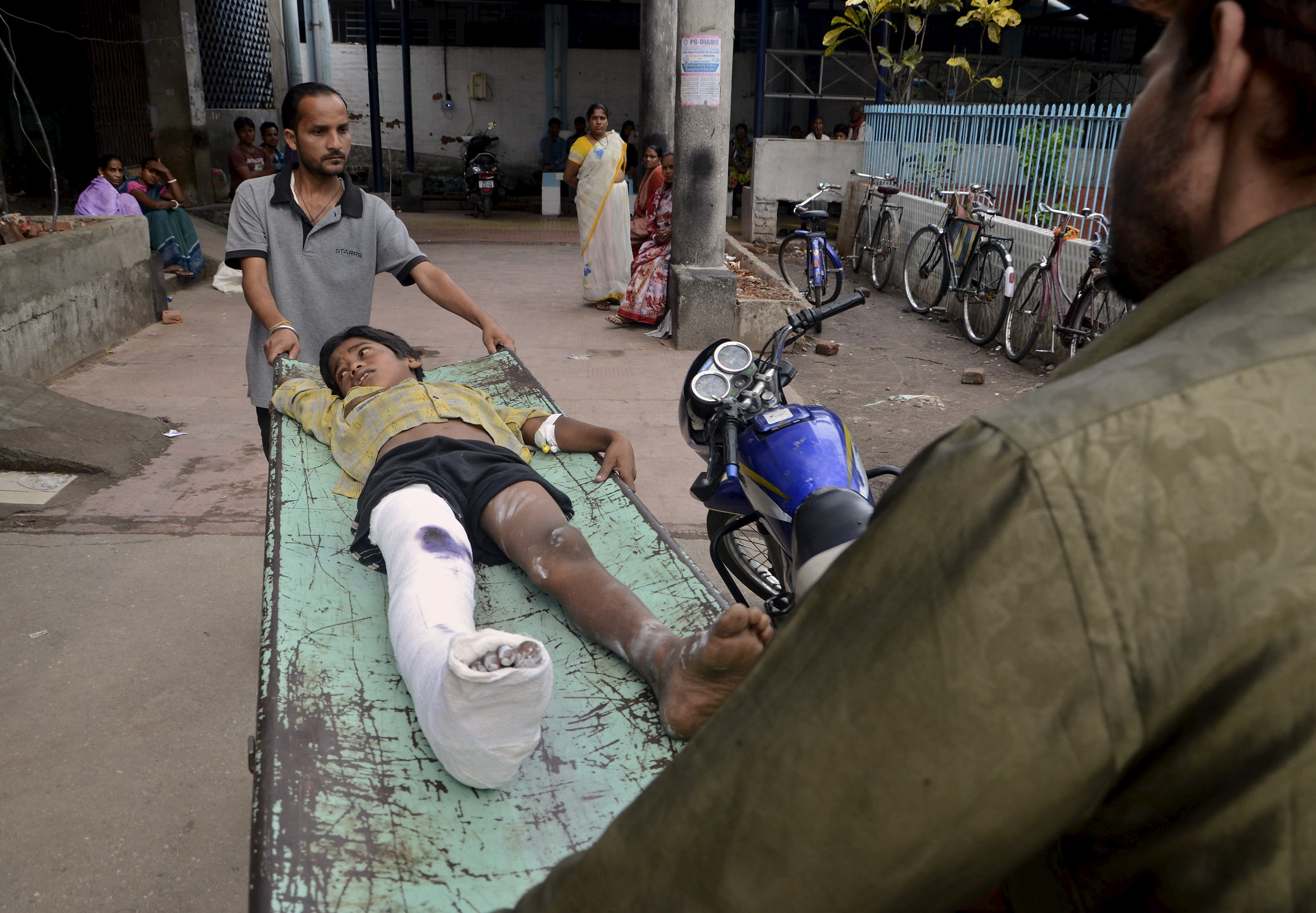 Powerful earthquake hits Nepal

"With housing construction standards in Nepal being extremely low ... the impact of the earthquake has been devastating based on initial reports," he said in an early analysis of the likely damage.

In crowded Kathmandu, many buildings were flattened or badly damaged.

Among the capital's landmarks destroyed in the earthquake was the 60-metre (200-foot) Dharahara Tower, built in 1832 for the queen of Nepal.
Infographic: Nepal's tourists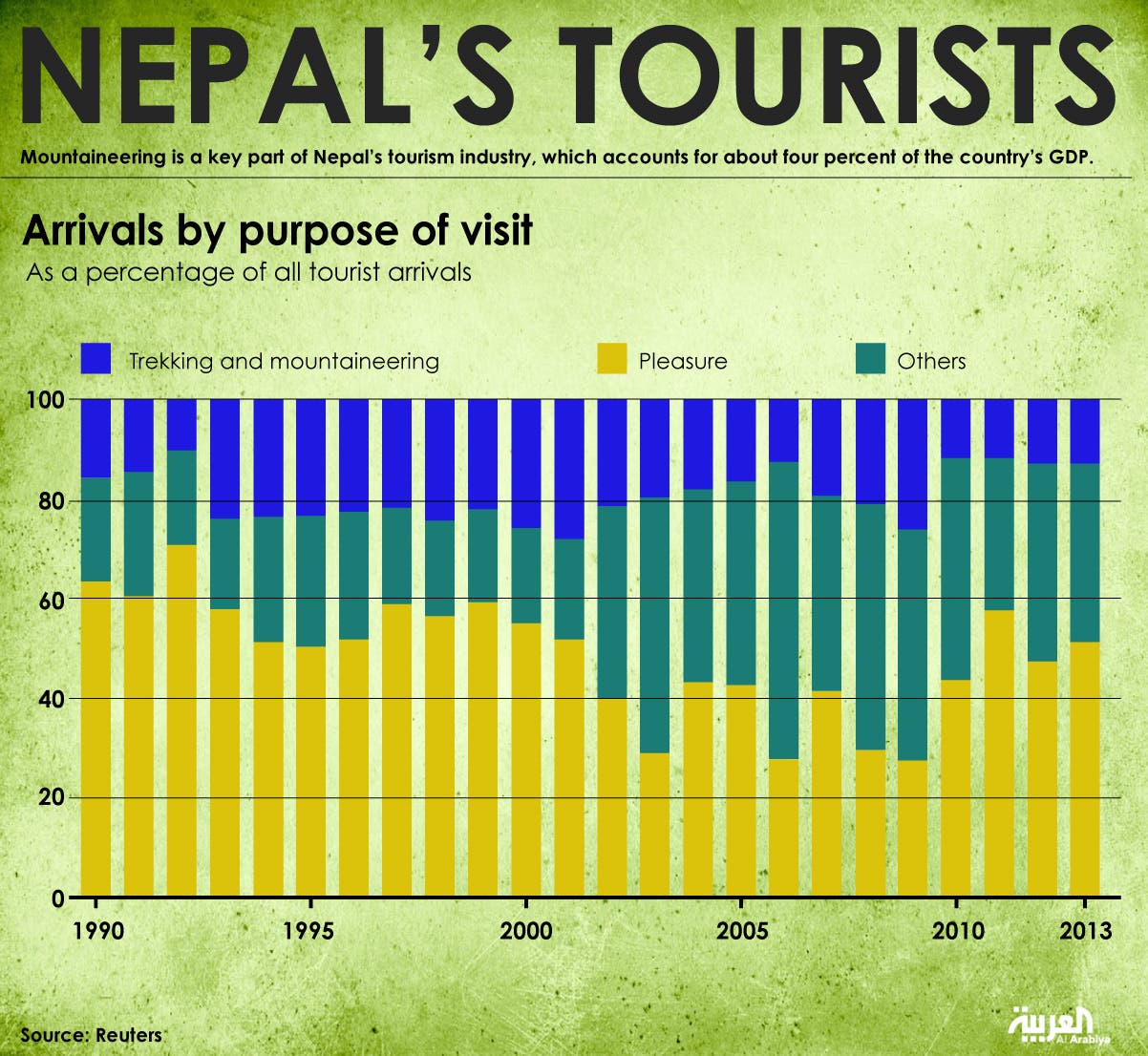 Infographic: Nepal's tourists
SHOW MORE
Last Update: Wednesday, 20 May 2020 KSA 09:45 - GMT 06:45