Malaysian police forensic teams, digging with hoes and shovels, on Tuesday began pulling out bodies from shallow graves found in abandoned jungle camps where an inter-governmental body said hundreds of victims of human traffickers may be buried.
Thai crackdown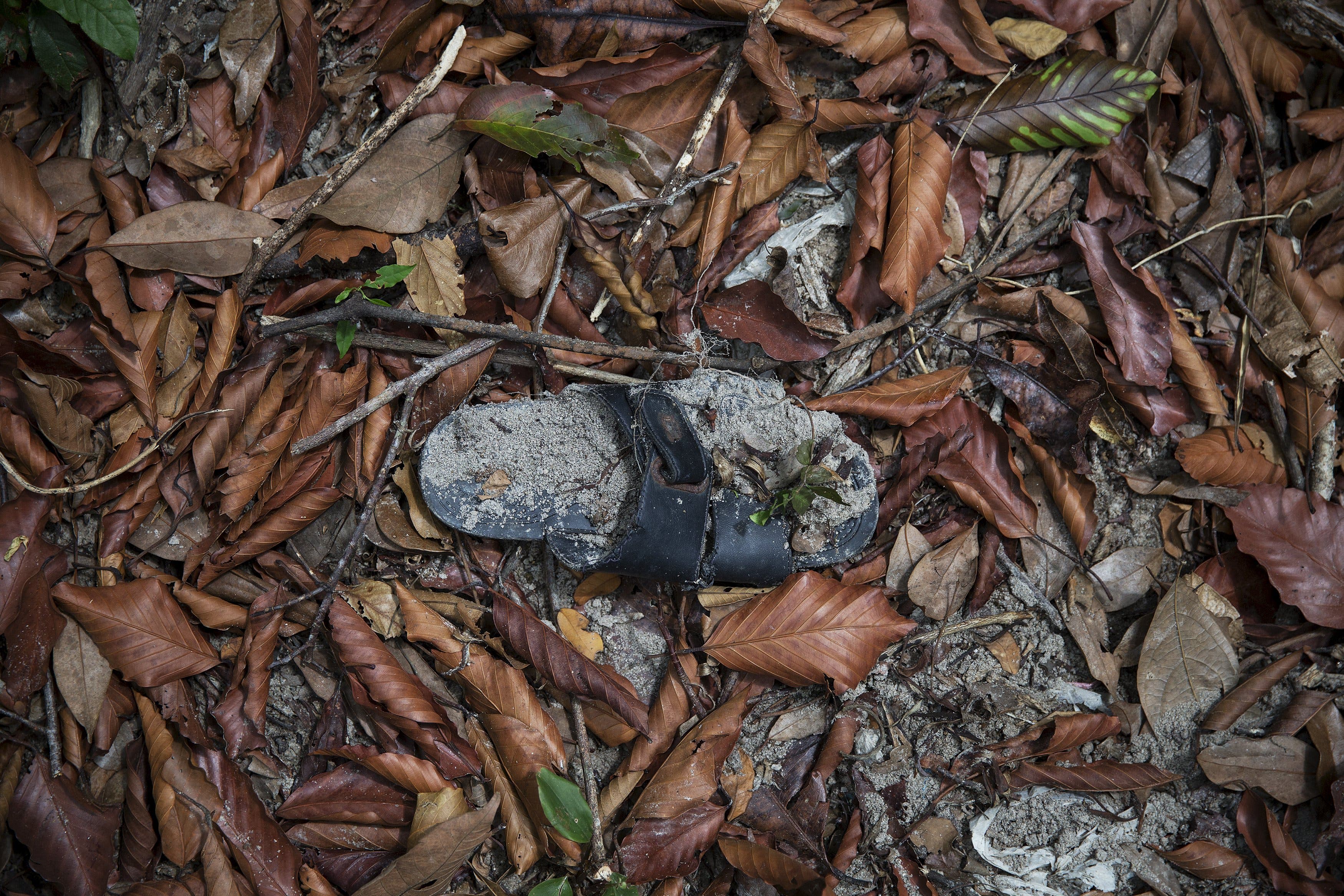 Clothes are photographed near abandoned human trafficking camp in the jungle close the Thailand border at Bukit Wang Burma in northern Malaysia May 26, 2015. (Reuters)
Official complicity?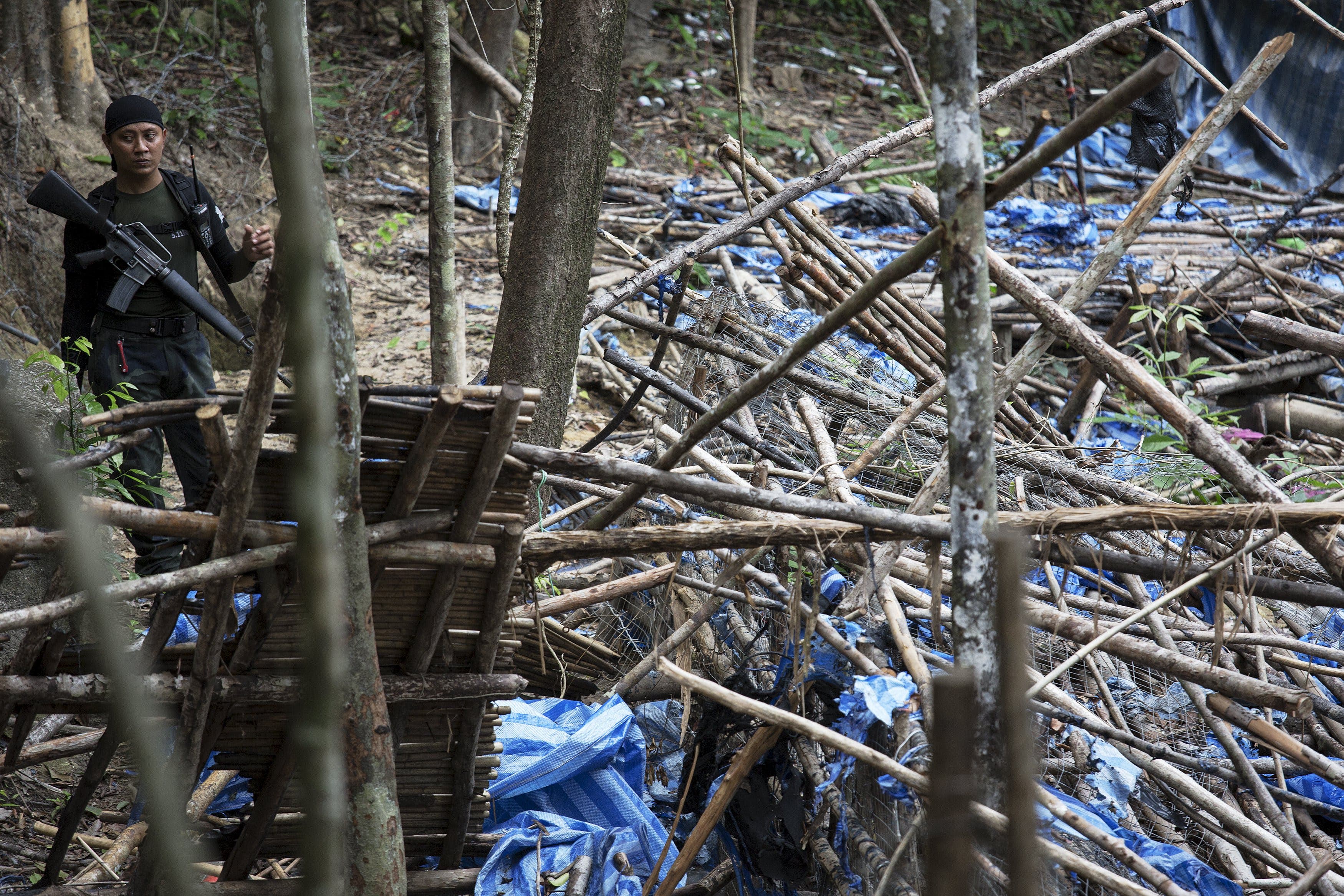 A policeman holds his weapon at abandoned human trafficking camp in the jungle close the Thailand border at Bukit Wang Burma in northern Malaysia May 26, 2015. (Reuters)
SHOW MORE
Last Update: Wednesday, 20 May 2020 KSA 09:47 - GMT 06:47