War in Afghanistan since the 2001 U.S.-led invasion overthrew the Taliban regime and sparked an insurgency has killed almost 100,000 people, and wounded the same number, according to a new report from Brown University.

The study, called Costs of War and produced by Brown University's Watson Institute for International Studies, looks at war-related deaths, injuries and displacement in Afghanistan and Pakistan from 2001 to last year, when international combat troops left Afghanistan.

Civilian and military deaths in both countries total almost 149,000 people killed, with 162,000 seriously wounded, its author, Neta Crawford, found.

Noting a rise in annual figures for killed and wounded in recent years, she said the figures show that that the war in Afghanistan is not ending. "It is getting worse," she said.

The U.N. said civilian casualties rose 16 percent in the first four months of 2015, with 974 people killed and a further 1,963 wounded.
Infographic: Costs of the Afghan War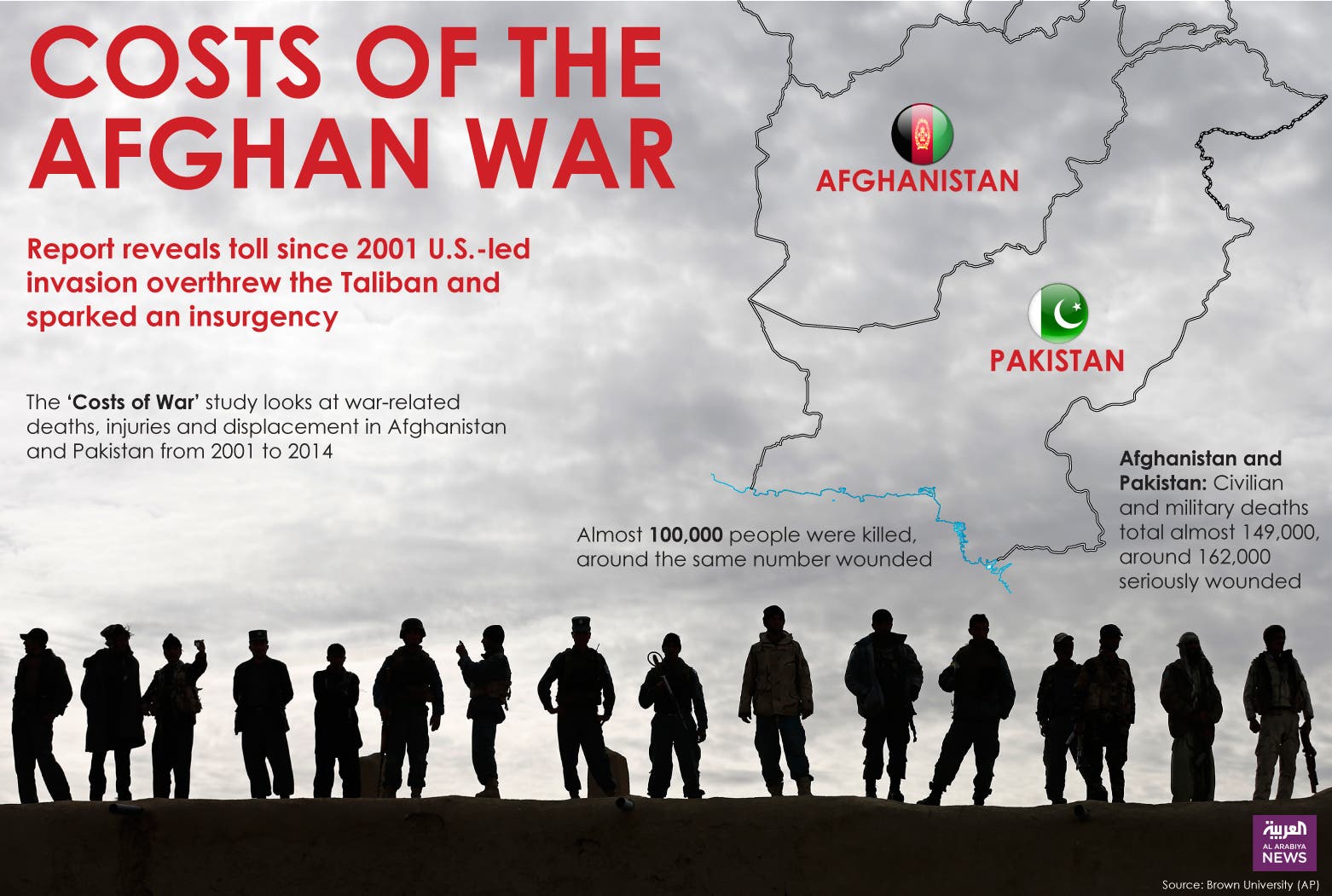 Infographic: Costs of the Afghan War
SHOW MORE
Last Update: Tuesday, 02 June 2015 KSA 13:17 - GMT 10:17