Considered as one of Saudi Arabia's most liberal writers, Ibrahim Albleahy once said that Arabs have not contributed anything to modern civilization. He said that any historical Arab thoughts or achievements were actually taken from the Greeks.
Al Arabiya: Professor Ibrahim Albleahy, what was the formation of your ideology and what were the pivotal moments which led you to explore the Arab-Muslim community's dilemma through philosophy?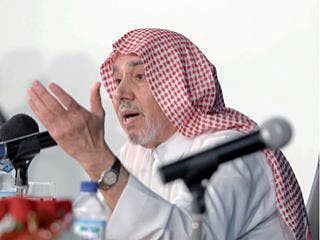 إبراهيم البليهي
Al Arabiya: You have a renowned quote: "Arabs enter history as a hindrance with no added contribution." Can you explain this?
It was such a painful realization, I'm annoyed by all the deceit and fraudulence that passed on between generations, in stark contrast to the Arab reality in the past and the present.

Ibrahim Albleahy
Al Arabiya: For almost half a century, you have been concerned and distressed by the Arabs' and the Muslims' dilemma, some regard you as a cynical and critical of the advocates of nationalism beside being apathetic to Arab issues.
Al Arabiya: You criticized institutions and their association to culture, what role do you believe they can play in guiding cultures away from rigidity?
SHOW MORE
Last Update: Wednesday, 20 May 2020 KSA 09:52 - GMT 06:52