The death toll from a major cholera outbreak in Yemen has risen to 1,500, Nevio Zagaria, the World Health Organization's (WHO) representative in Yemen, said on Saturday, and appealed for more help to put an end to the epidemic.

Yemen has been devastated by a 27-month war, making it a breeding ground for the disease, which spreads by feces getting into food or water and thrives in places with poor sanitation.

Speaking at a joint news conference with representatives of the United Nations Children Fund (UNICEF) and the World Bank, Zagaria said that had been some 246,000 suspected cases in the period to June 30.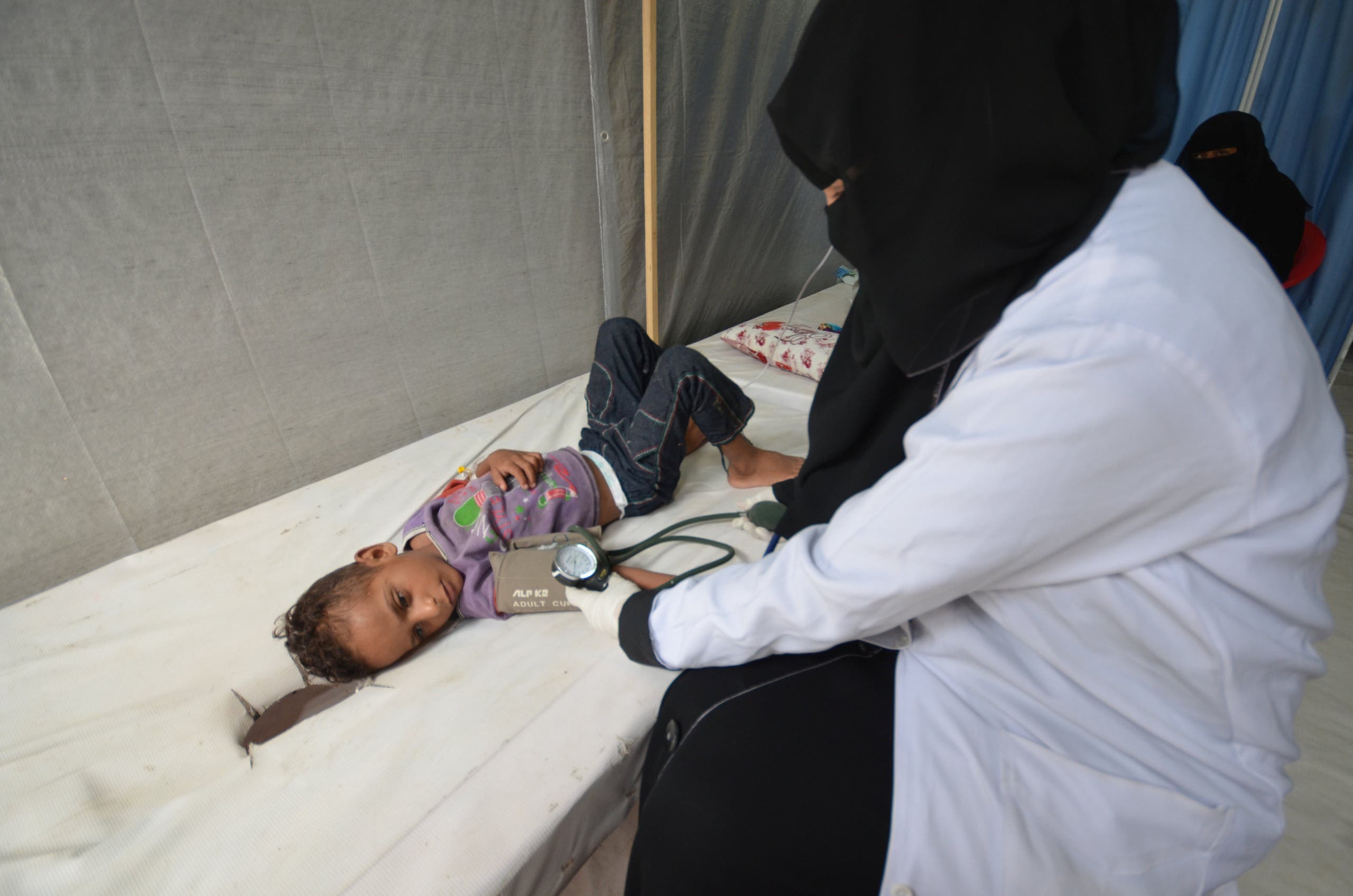 A nurse attends to a boy infected with cholera at a hospital in the Red Sea port city of Hodeidah, Yemen May 14, 2017
SHOW MORE
Last Update: Wednesday, 20 May 2020 KSA 09:48 - GMT 06:48