Saudi Deputy Defense Minister Prince Khalid bin Salman bin Abdulaziz held a meeting on Thursday with US Defense Secretary Mark Esper at the Pentagon.

They reviewed bilateral relations, enhanced strategic cooperation between the two countries, and opportunities to develop them, enhancing defense capabilities and deepening bilateral partnership, according to the Saudi Press Agency (SPA).
In their meeting at the Pentagon, Saudi Vice Minister of Defense Prince Khalid bin Salman and US Defense Secretary Mike Esper discussed ways to strengthen defense cooperation. https://t.co/pU9pppLRSD pic.twitter.com/pDoVpUZOZv

— Al Arabiya English (@AlArabiya_Eng) August 29, 2019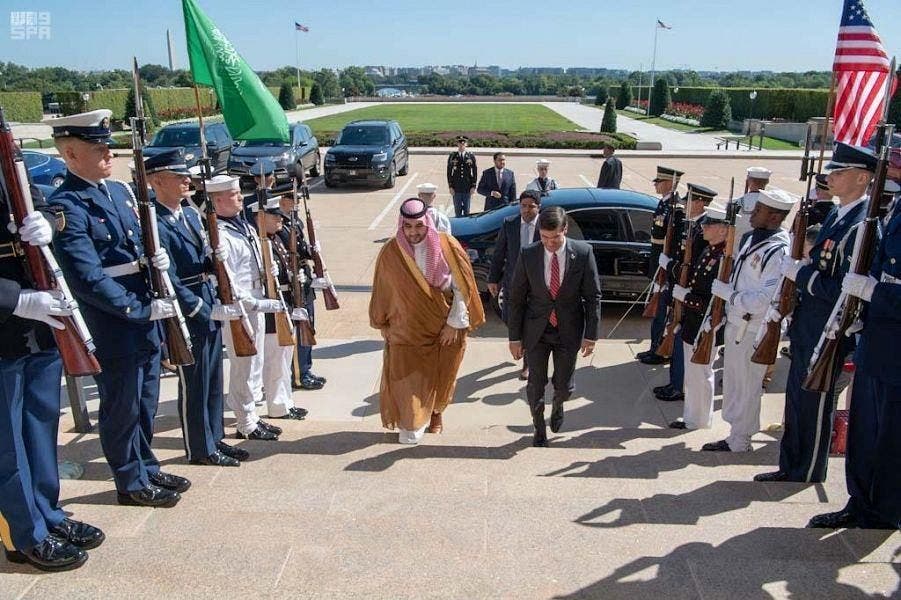 On arrival at the Pentagon, Prince Khalid was greeted with a honor guard. (SPA)


They also reviewed bilateral cooperation in various fields, and discussed developments and events in the region.

The importance of protecting freedom of navigation in international waters and the role of the Coalition in supporting legitimacy in Yemen to restore security and stability was also discussed.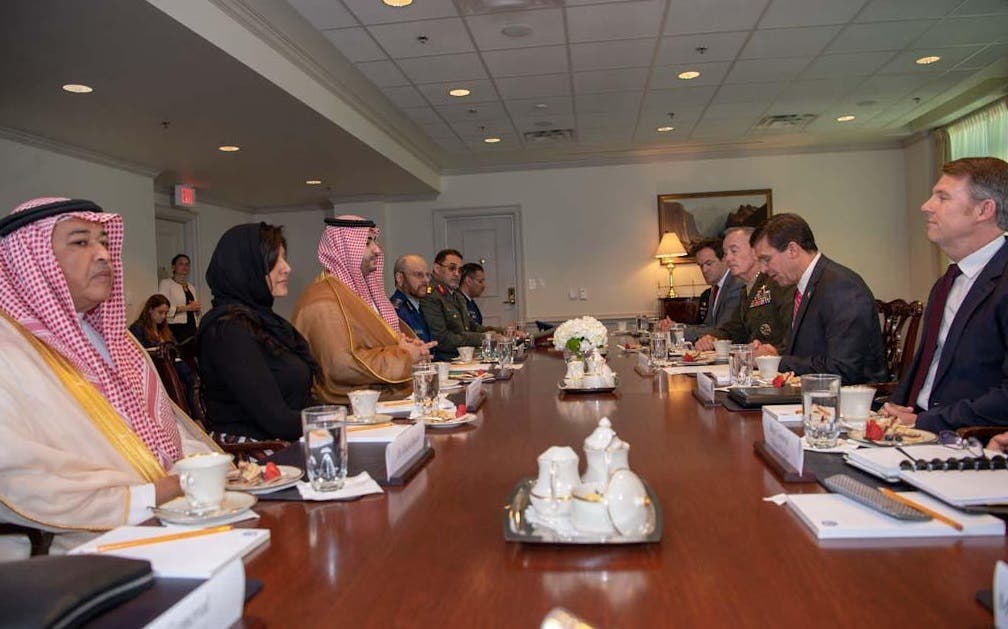 Prince Khalid in talks with Esper at the Pentagon. (SPA)
SHOW MORE
Last Update: Wednesday, 20 May 2020 KSA 09:55 - GMT 06:55