The sons of the late Saudi Arabian journalist Jamal Khashoggi said on Friday that they have pardoned the killers of their father, according to a statement.

"On this virtuous night of this holy month, we recall the say of God Almighty in his holy book: 'The repayment of bad actions, is one equivalent to it, But whoever pardons and makes reconciliation, his reward lies with God. He does not love the unjust'," the late journalist's son Salah Khashoggi said on Twitter.

"Thus, we, sons of the martyr Jamal Khashoggi, announce that we forgive those who killed our father — May he rest in peace — for the sake of God Almighty, hopefully seeking reward with the Almighty," the statement added.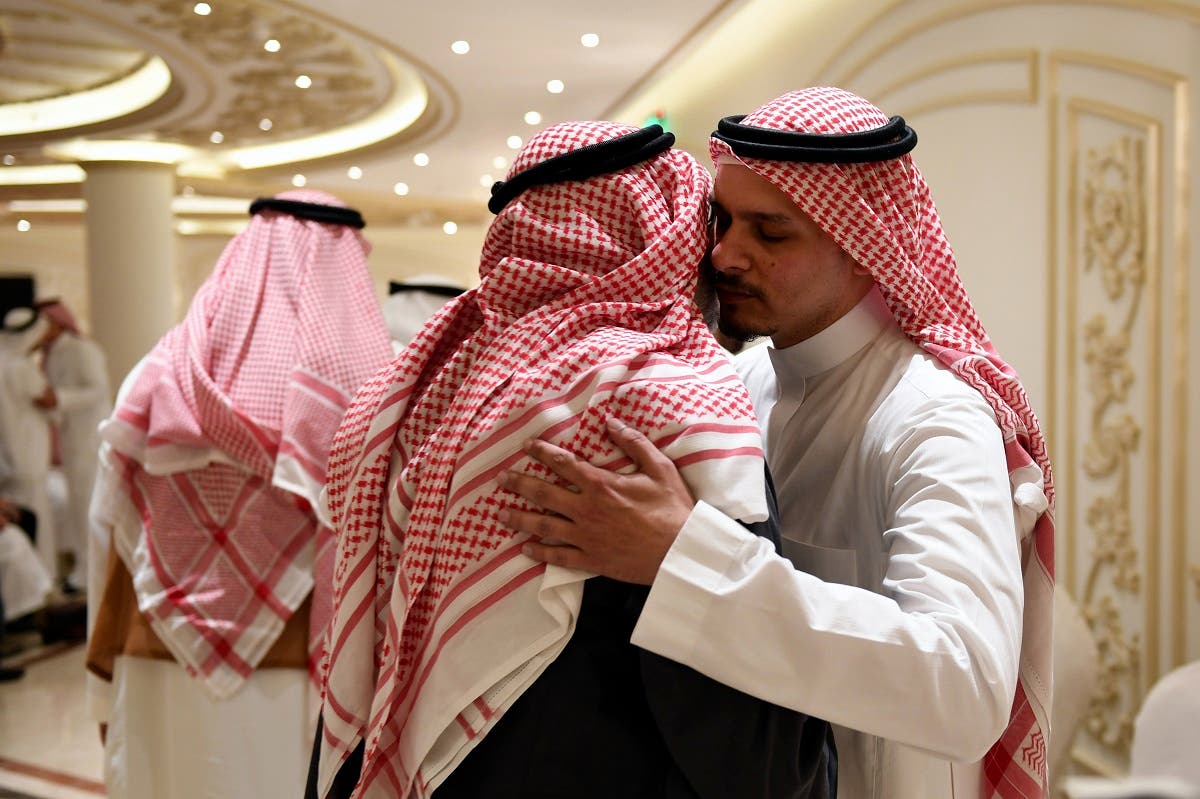 Salah Khashoggi (R), the son of murdered Saudi journalist Jamal Khashoggi, and his relatives receive mourners at an events hall in the Saudi coastal city of Jeddah on November 16, 2018. (AFP)
Confident in Khashoggi's trial
Clemency in Saudi law
SHOW MORE
Last Update: Friday, 22 May 2020 KSA 09:26 - GMT 06:26